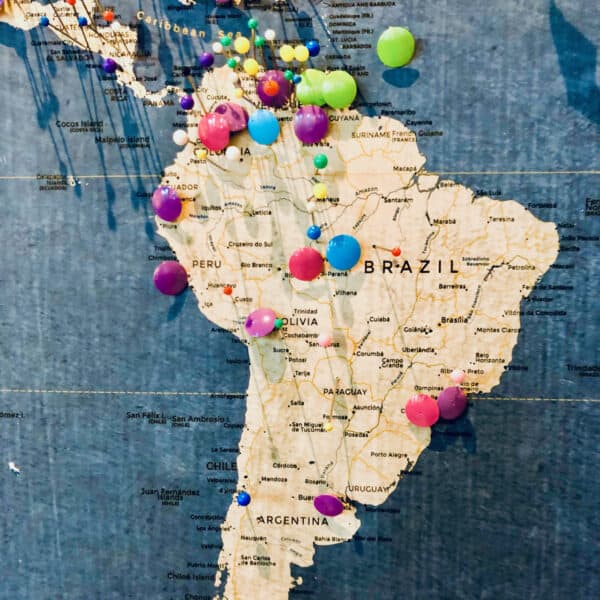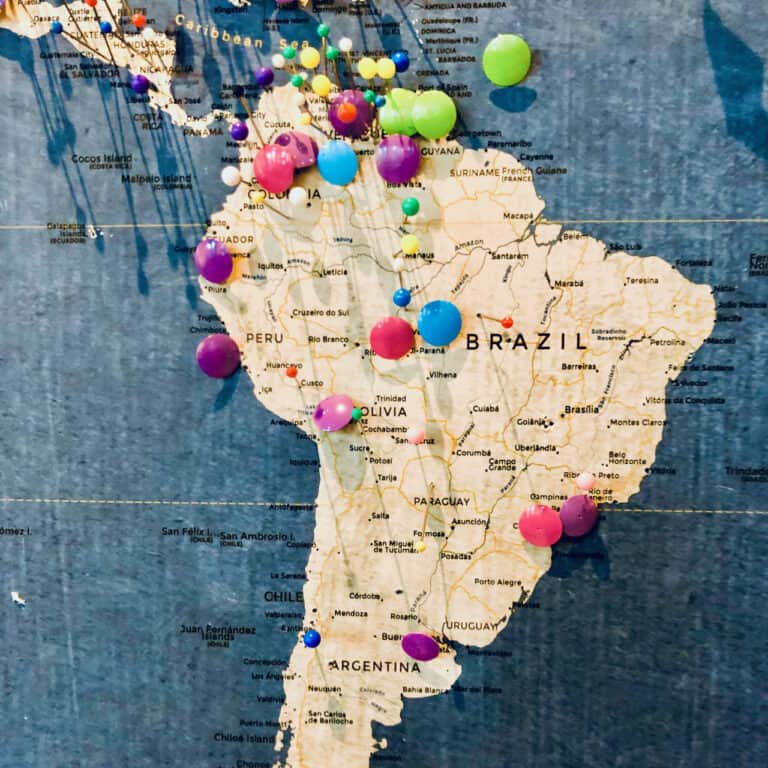 With the growing knowledge and adoption of digital banking, many consumers are still learning about the capabilities of contactless payments due to new perceptions of value, security, and availability, creating an ongoing challenge for merchants. Consumers are seeking out simplicity and instantaneous opportunities more than ever before in this growing digital age and look to familiar tools like QR codes that fit this bill and provide better solutions to everyday payments.   
Recently, our team announced the implementation of a payment method in the Brazilian Market to bring instant payments to life using QR codes. This solution allows non-credit cardholders and fraud-wary consumers to use QR codes without sharing additional information online to pay for goods and services around Brazil. QR code capabilities like this expand the opportunity to complete instant payments at any date or time to pay for goods and services to millions of people.
But how impactful are QR codes to digital payments? Which regions are impacted the most by QR codes? What options do QR codes provide digital payment consumers? Let's answers these questions and address the future of what consumers should expect moving forward. 
QR codes in today's digital banking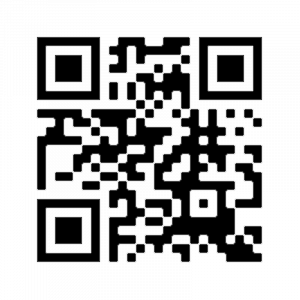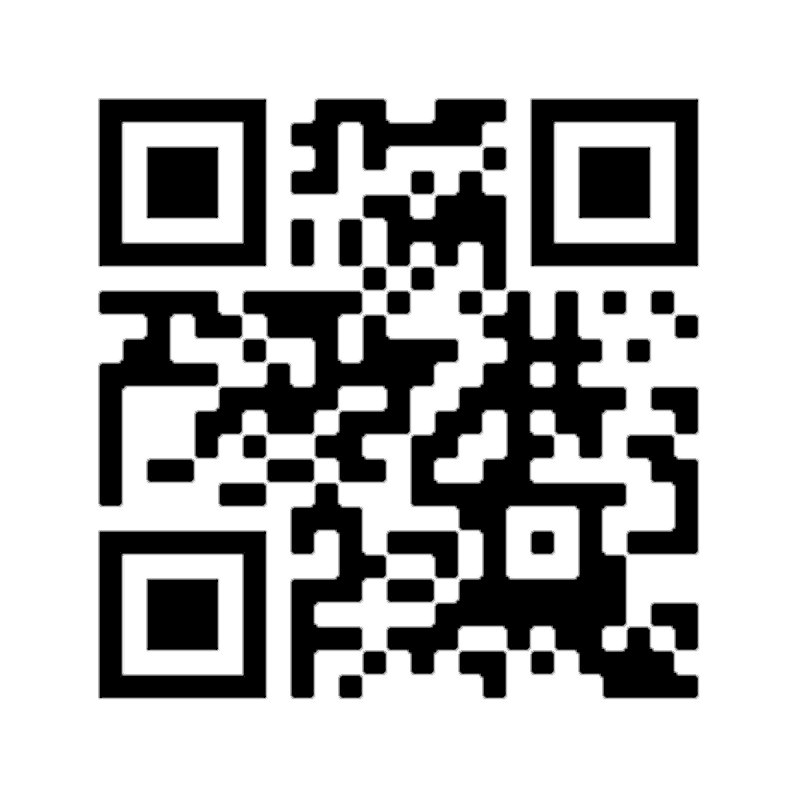 With consumer preferences continuing to shift toward touch-free interactions, it's critical that businesses can connect physical and digital commerce. By providing consumers opportunities to pay digitally via a QR code and popular digital wallets, businesses are more convenient and offer more choices for all modes of commerce, especially as in-person shopping, dining and entertainment experiences resume. 
According to Harvard Business Review, cash only accounted for 30% of transactions as early as 2017. Statista reported that US-based businesses processed more than $170 billion in cashless transactions in 2018 alone. Consumers are becoming more comfortable with innovative payment technology as years progress and the standard credit card continues to be the preferred method of payment over cash in the U.S. 
With the pandemic still garnering much of the attention in 2021 and impacting how people shop, contactless shopping is more relevant and popular than ever. Digital merchants offering cashless options make purchasing more convenient and safer for all. As the pandemic continues to impact small businesses all over the world, QR technology is playing a crucial role when it comes to adapting and moving forward into a new generation.
Regional adoption of QR codes
New forms of digital payments have grown rapidly across Latin America and the Caribbean in recent years, with a particular acceleration during the pandemic. That includes digital wallets and QR code-based transactions. For 2021, that adoption is poised for further growth. 
A large part of the acceleration comes from merchants – who had previously dictated payment terms – turning to new, digital alternatives for their clients. For example, merchants that introduce QR codes for a seamless checkout solution are attempting to improve the customer experience, increase average order value (AOV), while also creating some money-saving automation for the merchant. 
Both small merchants and large banks are getting into the QR race for different consumer markets.
Recently, the Peruvian Central Bank allowed nine digital payment provider companies to operate with QR Code payments in the country. These agreements, transactions, and breakthrough decisions in digital banking have transformed the traditional methods of payments in uncharacteristic regions like Peru that is still a traditional cash-dependent society.
According to a recent Mastercard survey, 66% of respondents in Latin America and the Caribbean and 63% in the Middle East and Africa expect to use payment technologies such as QR codes in the next year. The adoption of new payment technologies such as QR codes, cryptocurrencies, and biometrics is on the rise. 
It's not just Latin American and Caribbean companies. In Asia-Pacific, More than 90% of respondents across the region indicated that they would consider using at least one "emerging payment method" in the next year, while 84 percent of consumers said they have access to a wider range of digital payment options than they did a year ago, according to the same survey.
Looking toward a post-pandemic society, digital currencies, biometrics, contactless, and QR codes are becoming more mainstream as consumer's comfortability and understanding of them increases and the use of cash decreases. Trends like QR codes are introducing a gradual shift toward a digital economy and a shift that may eventually lead us toward a global cashless society.
Options for consumers
QR codes have been around for decades, but the pandemic showcased a shift to a remote lifestyle that needs technology to keep society progressing. Businesses can now connect with their customers while maintaining health and safety protocols with the help of payment merchants. QR codes have accelerated cashless and paperless opportunities, allowing for flexibility, security, and growth when Latin America and the world needed them most.
For today's world of digital banking, QR platforms most commonly allow customers to make payments to all banks in a certain region through codes, a great technological advantage that allows simplistic and instant payments. Their machine-readable optical labels contain information about items and consumer goods with locator data, identifiers, and trackers that direct seamless transactions to a website or application. 
More banking and payments brands are actively advocating contactless payments and many new merchants are joining the party. Incorporating contactless payment options like QR codes encourages the adoption of new technology among millions of users, especially as these merchants partner with retailers and other B2C companies that may bring more customers on board.
New wallet providers and established players in digital payments alike are using QR code technology and other features to generate loyalty, which are proven tactics to win over progressive consumers and ultimately broaden mobile wallets' user base. 
As businesses continue to return to in-person operations, QR codes have presented both consumers and merchants with added convenience and reassurance for reliable digital payment options. It is not likely to be disregarded when social distancing eases and may even provide more ways to elevate the consumer experience in the future. 
---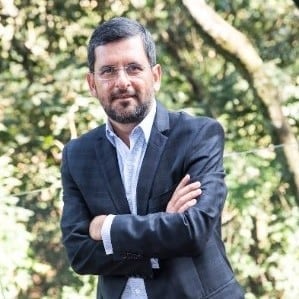 Gustavo Ruiz is CEO of SafetyPay. Formerly head of LATAM for SafetyPay, Ruiz brings extensive experience in Payments, Banking and Travel industries. Prior to SafetyPay Ruiz was VP and General Manager for American Express, Membership Travel in LATAM. He also successfully led American Express Bank in Mexico. Ruiz holds a bachelor's degree in Business Agronomy from Colorado State University and a Diploma in Foreign Trade from the Universidad de las Americas. Ruiz's strategic vision and knowledge of international markets is helping SafetyPay achieve aggressive performance goals including increasing market share and enhanced bottom-line results.