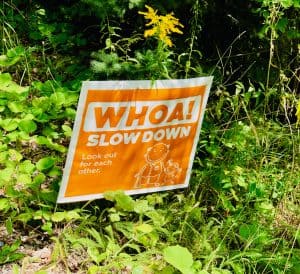 BBVA Switzerland has opened its Bitcoin trading service to all private banking customers.
After six months of in-house testing with a certain group of users, BBVA Switzerland has decided to make its first digital asset trading and custody service accessible to all its private banking clients.
The company notes in a blog post that the new service is available "only in Switzerland and will start operating as of June 21 for its private banking clients interested in digital asset investments."
As mentioned in the update:
"For the time being, BBVA Switzerland's offer includes bitcoin trading and custody services, with the aim of extending it to other cryptocurrencies. The entity will not offer advice on these types of investments."
Alfonso Gómez, CEO of BBVA Switzerland, added that the gradual roll-out has allowed BBVA Switzerland to test out the service's key operations, "strengthen security and, above all, detect that there is a significant desire among investors for crypto-assets or digital assets as a way of diversifying their portfolios, despite their volatility and high risk."
According to the company, one of the most "important" attractions of BBVA Switzerland's offer is that the Bitcoin management system is "fully integrated in its app, where its performance can be viewed alongside that of the rest of the customers' assets, funds or investments."
As explained in the announcement, this service thus "represents a novel offering, as it allows investing and combining traditional and digital financial assets in the same investment portfolio." This integration provides an advantage in terms of "simplicity" when it comes to "trading, account statements, tax returns, etc."
As noted in the update:
"Through the customer's personalized digital wallet, bitcoins can be converted into euros or any other current currency, and vice versa, automatically, without delays and without the illiquidity that affects other digital wallets or independent brokers. All this is possible thanks to the fact that BBVA operates with several sources for converting cryptocurrencies, which allows it to ensure 24-hour investment, managing orders of any size and processing multiple orders at the same time is possible. In addition, BBVA offers the highest security standards available in the market."
Gómez added that they're bringing the quality of banking service to the "fledgling world of crypto assets." He confirmed that this is the first step in a world that he thinks will have a significant impact on all financial services.
He also mentioned that with this new offer, BBVA aims to position itself as "a benchmark institution in the adoption of blockchain technology." He added that in the coming months, they will "continue to enhance and expand the digital asset offering."
But for now, BBVA confirmed that it would be limiting this new crypto service to Switzerland because it has "an ecosystem where there is clear regulation and widespread adoption of these digital assets."
The BBVA added that its extension to other jurisdictions or other types of clients will "depend on whether the markets meet the appropriate conditions in terms of maturity, demand and regulation."
As noted in the announcement, BBVA is present in Switzerland, "through a 100% Group-owned franchise, dedicated to international banking services."
While this update was received quite favorably by most crypto industry participants, some people were not so thrilled with this news.
Caitlin Long, Founder & CEO at Avanti Financial Group, said:
"OH DEAR–as a Bitcoiner one would think I'd be excited about this, but instead I'm warning about it. A traditional (leveraged) bank is now trading Bitcoin, which settles in minutes with irreversibility. Banks' operations & reconciliation processes are not set up for assets with such features (most banks still settle 1x/day)."
Long also mentioned:
"Add leverage to the mix and it may not end well. Having started 3 new businesses inside G-SIBs during my career, I can see what's happening here–front office traders are pushing to be able to trade hi-vol assets & pointing to high client interest, but the back office simply isn't set up for an asset that settles in minutes and can't be reversed–and risk officers may not even understand all the plumbing intricacies of connecting crypto with fiat currency payment systems. Back in 2016 I predicted that someday a G-SIB would fail because it didn't address all the plumbing problems posed by connecting crypto to fiat payment systems and (by definition) a G-SIB is leveraged, so mistakes are amplified."
She continued:
"The proposed new Bank for International Settlements – BIS capital requirements for banks holding crypto on-balance sheet are TOO LOW. … Net-net, this news isn't good for either the banks or for Bitcoin's price volatility. Be careful out there…"
It's worth noting, however, that Long's statements seem to suggest she hasn't taken into consideration the rapid pace of innovation and the deployment of numerous cryptocurrency apps that have actually made it seamless to transact with crypto and fiat currencies.

For example, the developers of Waves.Exchange have created a range of applications that have allowed users to deposit fiat currencies and trade digital assets on the same platforms. More than likely, the BBVA has done its homework and has teamed up with the appropriate third-parties to offer this service – which has great potential to further expand the blockchain and digital assets ecosystem.

Sponsored Links by DQ Promote