FinTell Completes B+ Round of Financing led by Youshan Capital
On June 15th, Fintech startup FinTell announced the completion of USD tens of millions B+ round of financing. The investment was led by Youshan Capital with participation from Telstra.
FinTell is "a one-stop high-end Fintech service company which based on mobile Internet big data and provides intelligent risk control decisions and systematic solutions for banks and other licensed financial institutions."
Since its establishment in 2017, FinTell has secured four rounds of financing from investors of China Growth Capital, Sequoia Capital China, Youshan Capital and Telstra. (Source: FinTell)
Shanghai Financial Technology Co., Ltd. is Officially Established
On June 18th, Shanghai Financial Technology Co., Ltd. was officially established. It is an important part of the People's Bank of China's Digital Currency Research Institute (hereinafter referred to as the "Institute").
As a public institution directly under the central bank, the "Institute" is the official R&D institution of China's legal digital currency and a "national team member" in the field of financial technology. Its business scope is to carry out digital currency research and promote the development of financial industries, including digital currency research and development, digital currency prototype design and construction, digital currency testing and promotion, digital currency system construction and operation and maintenance, etc.
At present, the "Institute" has established subsidiaries in Shenzhen, Shanghai, and Suzhou. (Source: mpaypass)
Knowledge SaaS Platform Xiaoe Tech Completes USD 120 Million in Series D Financing
On June 15th, knowledge SaaS platform Xiaoe Tech secured USD 120 million in series D financing. The investment was led by IDG Capital, and followed by Qiming Venture Partners, GGV Capital and Hillhouse Group.
The funds from this round will be mainly used for product and core technology research and development, team building, and further improvement of service system construction. (Source: 36Kr)
Cash Exchange Services for Digital RMB Now Available in Beijing
According to a report from Beijing Business Daily, the Industrial and Commercial Bank of China (ICBC) and the Agricultural Bank of China (ABC), have begun offering cash exchange services for digital RMB in Beijing. It requires users to set up a digital RMB wallet, select an ATM with a digital RMB logo, verify their identity and authorize the transaction, which only takes a few minutes. (Source: ithome)
---
The above is a weekly synopsis of the biggest stories on Fintech in China provided by WeiyangX, part of Tsinghua University, in partnership with Crowdfund Insider.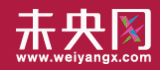 WeiyangX is the most influential website focusing on Fintech in China. The site covers the latest news, industry data analysis, business practices, and in-depth cases in Fintech. WeiyangX is incubated by Fintech Lab. Founded by Tsinghua University's People's Bank of China (PBC) School of Finance in 2012, the Fintech Lab is the first and leading research entity dedicated to leading best practices, promoting interdisciplinary innovation, and encouraging entrepreneurship in the field of fintech through scientific research and innovative project incubation.

Sponsored Links by DQ Promote