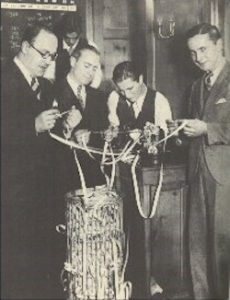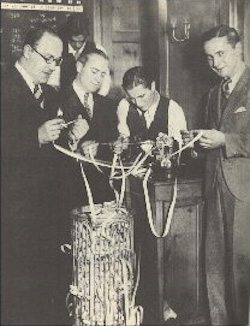 Salerio, the post-execution trade processing service from Corfinancial, has been chosen by the Man Group, the international active investment management company, in order to assist in their migration from the OASYS US securities trade processing flows to the DTCC's Institutional Trade Processing (ITP) CTM (Central Trade Manager) platform.
As noted by DTCC:
"The CTM solution provides seamless connectivity from trade execution to settlement, including direct connectivity via FIX from front office to middle office trade processing as well as via the SWIFT network to a full community of custodian banks for the purposes of settlement notification. And, when used in conjunction with ALERT, you can automatically enrich trades with account and standing settlement instructions (SSI), ensuring all account information is accurate."
In 2020, DTCC had revealed that it would decommission OASYS™ on October 31, 2021.
Man Group has been been focused on automating various post-trade processes, such as trade confirmation and settlement for global securities (for many years using Salerio). That's why it may be considered the natural solution to effectively managing the migrating US trade confirmation workflow.
Salerio offers seamless connectivity to DTCC's CTM platform and Man Group has been able to handle the transition of US equity trades processing through OASYS to the CTM utility without requiring vendor support.
Antonio Dos Santos, Head of London Investment Operations at Man Group, stated:
"We wanted to ensure the continuity of our centralised post-trade processing in light of the changes soon being introduced by the DTCC. With Salerio's rich workflow capabilities, the transition was a simple one and we moved most of our US equity traffic over to the Salerio CTM module with ease."
David Veal, Senior Executive – Client Solutions at corfinancial, remarked:
"Our post-trade processing solution is intuitive, making it easy for clients like Man Group to manage their operations with confidence. During 2020, we enhanced Salerio to ensure that it fully encompasses the changes being introduced by the DTCC that allows the processing of both US and international post-trade securities through the CTM service."
Sponsored Links by DQ Promote