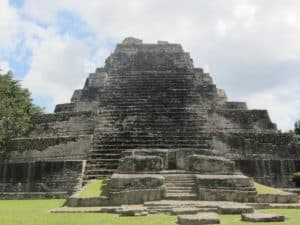 Mouro Capital, a VC fund that's mainly focused on Fintech companies and related businesses and backed by Banco Santander (BME: SAN), has reportedly joined Mexico's digital freight forwarder Nowports' $16 million Series A round.
Nowports is notably Mouro Capital's first investment in the logistics sector, an industry with a lot of potential for new opportunities. The sector is also beginning to develop strong ties to the financial services space as most major businesses are now undergoing rapid digital transformation.
There's now a clear requirement for a digital and business process transformation in supply chains. Nowports' services are well-aligned with this high-priority objective — offering tools for customers to keep better track of their shipments, centralizing historical shipping details, and enabling access to financial data with ease. This approach should help clients with making more informed business decisions.
Since launching its solution, Nowports has secured $24 million (in total) and has established business offices in Mexico, Chile, Colombia, and Uruguay.
In its third year of providing services, the company is securing additional funding so it can strengthen its key routes, further expand its logistics and financial services sector, and also promote its added value as a digital freight forwarder for Latin American (LatAm) firms.
Nowports finalized a $16 million Series A investment round, which was led by Mouro Capital, along with contributions from Foundation Capital, as well as existing investors Broadhaven Ventures, InvestoVC, Monashees, Base10 Partners, and Y Combinator.
With this new round of funding, Nowports will remain committed to supporting LatAm firms in improving their import and export processes while also enhancing the visibility of their supply chains.
Chris Gottschalk, Mouro Capital, stated:
"We are thrilled to partner with Nowports as they continue to deliver on their mission to digitize international trade. The Nowports platform brings transparency and technology to a global client base, and we look forward to working with the team to accelerate its growth trajectory."
Alfonso de los Rios, Co-founder and CEO at Nowports, remarked:
"This investment allows us to continue strengthening our position in the region, not only in Mexico but in the four countries where we already have our own offices, as well as expanding our team in China. Our mission goes beyond shipping cargo. Today, we already automate insurance policies and provide financing to our clients. In this way, we allow our clients to import and export more, which helps them grow their businesses and improves the foreign trade conditions of the region."
Maximiliano Casal, Co-founder, and COO of Nowports, added:
"Slow, inefficient, and manual processes in international logistics are disassociated from today's technological world. Customers are looking for solutions that can improve their logistics processes adapted to current challenges of international trade."