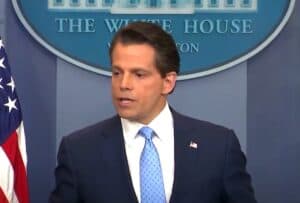 Skybridge Capital will launch a private Ethereum Fund that it will then seek to migrate over to an Exchange Traded Fund (ETF), according to founder Anthony Scaramucci.
Scaramucci tipped his hat to the forthcoming fund in a recent podcast stating:
"July 1st, we're launching a private Ethereum fund. We'll then file for an ETF for Ethereum. Again, it is anybody's guess when those things will be going."
He continued to state:
"I can say — which is public information — that we did file for an ETF related to Bitcoin. We also have a UIT with a company out of Wheaton, Illinois, called First Trust… as we're speaking, we're making an announcement on an ETF for a digital innovation fund that has some great publicly traded assets that we think are geared related to [Ethereum], related to Bitcoin, but also the other coins."
A handful of firms have filed to create a Bitcoin ETF but as of today, the Securities and Exchange Commission has chosen not to approve these funds. Concerns about manipulation have been one reason the Commission has bolted the door against crypto based ETFs.
Just recently, Cathie Wood's Ark Invest filed with the SEC to create a Bitcoin ETF.
According to the filing, they believe that the Trust will provide a "cost-efficient way for shareholders to implement strategic and tactical asset allocation strategies that use bitcoin by investing in the Trust's Shares rather than purchasing, holding, and trading Bitcoin directly." Detractors of Bitcoin ETFs note that investors may easily set up an account on various crypto exchanges or, digital trading platforms like Robinhood, to buy Bitcoin directly and thus there is no need for a single asset ETF. Promoters see ETFs as a safe path to expand retail investment in digital assets.
As for the SEC, relatively new Chairman Gary Gensler has not provided much of an indication as to whether, or not, he favors approving digital asset ETFs.