The team at EstateGuru, an online lending platform that offers retail investors the ability to back loans secured by property, notes that as is customary, and as part of their commitment to transparency, they've published an "externally audited" annual report for 2020.
EstateGuru's management writes in a blog post that they've looked back at 2020, a year of "great challenges and stellar achievements" for the platform. (Note: You may access the report here.)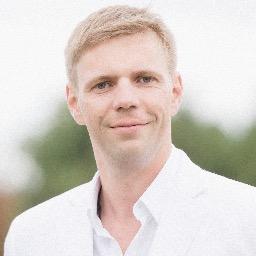 Estate Guru CEO Marek Pärtel says that "no doubt the year 2020 is imbued with everything the Covid-19 pandemic brought to both our personal lives as well as the business environment."
He added:
"It was also the first time at EstateGuru that we had to tackle such an unpredictable situation and we believe that we managed it very well. I'm happy and proud that we reacted to the new world so swiftly and turned a challenging situation in our favor in the end."
He also noted:
"First and foremost, it made our team even stronger. We also witnessed the massive trust from our investor community all over the world in action – with our equity crowdfunding round on Seedrs exceeding its target of €350K by 261% in June."
Marek Pärtel also confirmed that they introduced the campaign during the "deepest curve of the Covid crisis in April." The funds from that round were "deployed in three strategic areas: geographical expansion, delivering an ambitious technology roadmap and developing the area of capital markets and institutional investments," Marek added.
He also noted that EstateGuru launched its operations in Finland and Germany, "put in place a capital markets team in Amsterdam, integrated the Lemonway payment service platform as well as the next phase of automated lead generation."
He also shared additional updates:
"Alternative lending continues to grow rapidly across continental Europe. All indications are that this growth will continue as the model gains further mainstream acceptance and the need for capital grows in the SME sector."
To illustrate this, EstateGuru financed loans "in the amount of €120,2M in 2020 which is a 50% increase when compared to 2019 (€80,3)," Marek noted. He further revealed that the platform now expects that investors will "continue to be attracted to our product as interest rates on traditional savings accounts with banks remain in the very low single digits."
Marek concluded:
"We continue on our mission to offer property financing and investment solutions through a single marketplace for both individuals and businesses globally, and we intend to stick to our ambitious business roadmap of financing €5 billion by 2025 while keeping our focus clear: geographical expansion, technological advancement and institutional investors."
Sponsored Links by DQ Promote