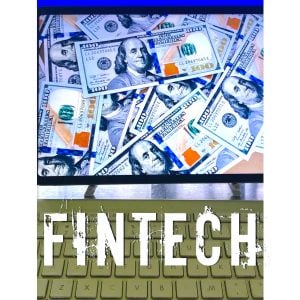 Exactpro, an independent provider of software testing solutions for "mission-critical" financial technology, will establish new subsidiaries in Lithuania as well as Sri Lanka.
Alexey Zverev, Co-CEO and Co-founder at Exactpro, notes that it's been a great honor for the company to serve its customers globally for over 10 years. The past and future growth of their software testing delivery centers across Europe and Asia is "an example of our commitment to being responsive to our clients' needs, including the need to have the presence of their trusted software testing partner in optimal geopolitical locations," Alexey added.
Doing Business 2020 (a World Bank Group flagship publication) reveals that Lithuania currently ranks 11th out of 190 countries assessed for their ease of doing business. The country also came in 15th out of 178 nations ranked by The Heritage Foundation in its 2021 Index of Economic Freedom.
Lithuania is home to a young and talented workforce, a progressive business environment, an excellent quality-to-cost ratio, robust infrastructure, and other ideal conditions for living and operating companies. Lithuania's increased focus on improving technology education helps it to solidify its reputation as an attractive  destination for tech firms.
Sri Lanka with its business-friendly environment is becoming a global center for conducting business operations for many companies. The nation's transparent regulatory and legal framework provides safety for foreign investments.
Open-market, free economic and trade policies along with bilateral investment protection agreements with different countries makes Sri Lanka's economy one of the most progressive in South Asia.
A Sri Lanka IT-BPM Industry: State Of The Industry 2019/20 Report from PwC and Sri Lanka Association for Software Services Companies (SLASSCOM) reveals that the IT-BPM industry has been a major contributor within the country's  service export segment and currently "accounts for over 90% local value addition, delivering world-class IT products and knowledge services."
Iosif Itkin, co-CEO and co-founder of Exactpro, remarked:
"Our research and prior experience of Exactpro staff working in Sri Lanka during business assignments show that the country is one of the best places in South Asia to conduct business. The country has many highly qualified professionals with extensive experience in many fields, including ICT, a fast-developing infrastructure, and a great quality of life. This makes Sri Lanka a natural choice for us to expand our operations into the region and be closer to a few of our key clients."
Exactpro has more than 650 professionals on its payroll. The company says it's pleased to retain a talented team of experienced workers and aims to continue with the delivery of its services to clients throughout the world.

Sponsored Links by DQ Promote