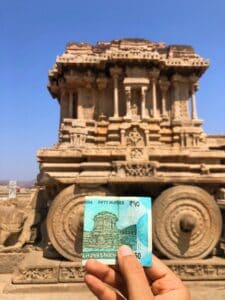 The Reserve Bank of India (RBI) revealed on Wednesday (July 14, 2021) that it has decided to indefinitely ban Mastercard Inc (NYSE: MA) from providing any new debit or credit cards to local clients for allegedly violating data storage guidelines. This move appears to be significant setback to the payments giant as India is a major market.
In a statement, the RBI noted that Mastercard failed to adhere to relevant data storage guidelines from 2018 which require foreign card networks to store Indian payments data strictly in India so that regulatory authorities are able to maintain "unfettered supervisory access."
The RBI stated:
"Notwithstanding lapse of considerable time and adequate opportunities being given, the entity (Mastercard) has been found to be non-compliant with the directions."
Mastercard noted that it's disappointed with the central bank's decision and claims it had been offering timely updates on its compliance processes since 2018.
The payments giant confirmed that it would keep working with authorities to offer any further details needed to address concerns. As reported by Reuters, the ban should become effective on July 22, 2021.
This decision by the RBI has been announced around 3 months after India's central bank banned American Express and Diners Club International, owned by Discover Financial Services (DFS.N), from providing new cards because of similar types of violations.
However, unlike American Express, which is a fairly small service provider in Indian markets, firms like Mastercard and Visa have teamed up with numerous local banks that issue cards using the US companies' global payments network.
Mastercard's management had noted in 2019 that it was quite "bullish" on India. It announced plans to invest $1 billion in the coming years,  along with its previous investment of $1 billion from 2014-2019.
Ashvin Parekh, a financial services consultant, stated:
"It does leave a big vacuum in credit cards and can come as a good opportunity for Visa … Banks will have to start re-negotiating the deals and this will be a blow for Mastercard." 
The reserve bank's move won't affect existing Mastercard clients, and the company should inform all card issuing banking platforms operating in India to adhere to the requirements outlined by the RBI.

The RBI directive from 2018 had led to a lobbying effort from US firms, which argued that the guidelines would result in higher infrastructure expenses and impact their fraud detection platforms, however, the reserve bank continued to maintain its stance.

The RBI order has been announced at a time when firms like Mastercard and Visa are dealing with rising competition from local payments platforms such as Rupay.

Sponsored Links by DQ Promote