Savings interest rates have hit record lows says Raisin citing ECB data. According to the ECB, retail interest rates in the eurozone have dropped to 0.16% on average, the lowest average interest rate on record.  If you are a corporation, things get worse as businesses are receiving an average rate of negative -0.24% return on their money, according to Raisin's Interest Rate Tracker.
Raisin reports that more and more major banks are no longer offering savings products to private customers with some withdrawing completely from the retail business.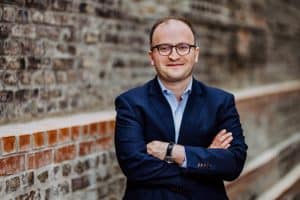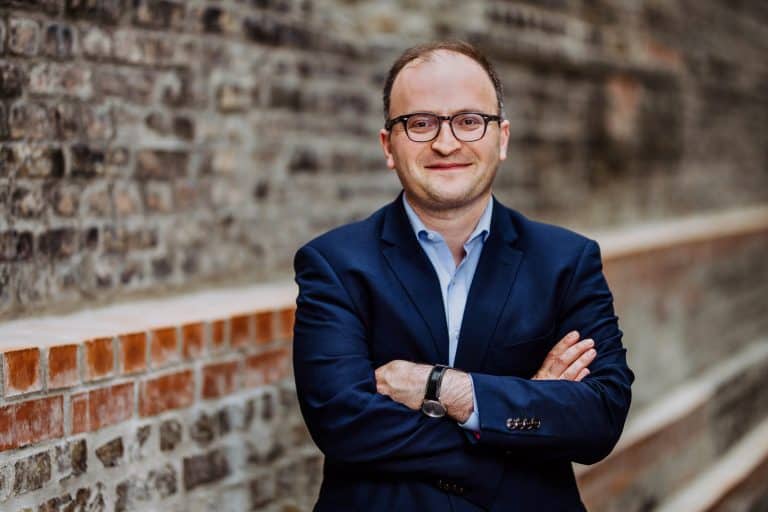 Dr. Tamaz Georgadze, co-CEO of Raisin DS, a savings marketplace Fintech, states:
"Many European financial institutions no longer even offer savings products to private customers. The example of the Dutch Rabobank shows the consequences of permanently low-interest rates. It is discontinuing its RaboDirect private customer business in Germany at the end of the year. This affects 250,000 German private customers with more than eight billion euros in assets."
Georgadze points to the comments of Klaus Vehns, European Head of Direct Banking and Head of Germany at Rabobank, explaining the move.
"A combination of high savings, cheap funding from the European Central Bank, and low interest rates, has a negative impact on the profitability of the direct banking business in the long term."
Rabobank is not alone in withdrawing from retail banking this year due to excessive savings volumes.
The European Central Bank's (ECB) recent policy review indicates no improvement in the near term. Raising believes there is currently no hope for improvement at the markets. In Germany, the average prime rate of the top three offers on the market remains unchanged at its previous low of 0.523%.
Additionally:
Norway remains the frontrunner, both for the largest banks (0.483%) and for the top offers (1.217%).
In Poland, the United Kingdom and Italy, top offers have reached or surpassed the 1% mark.
In France, the top interest rates for one-year investments rose by around seven basis points to 0.517%, while in the Netherlands they fell slightly– to now 0.35%.
At 0.050%, Ireland is still last, just behind Spain, which is in second-to-last place at 0.267% for 1-year fixed-term deposits.
Italy still offers the highest interest rates in the eurozone in both categories.
In Europe, savers in Romania (1.09%) and the Netherlands (0.88%) receive the highest interest rates.
Romania, Malta and Italy offer the highest interest rates for business customers in Europe, at 1.07%, 0.70%, and 0.48% respectively.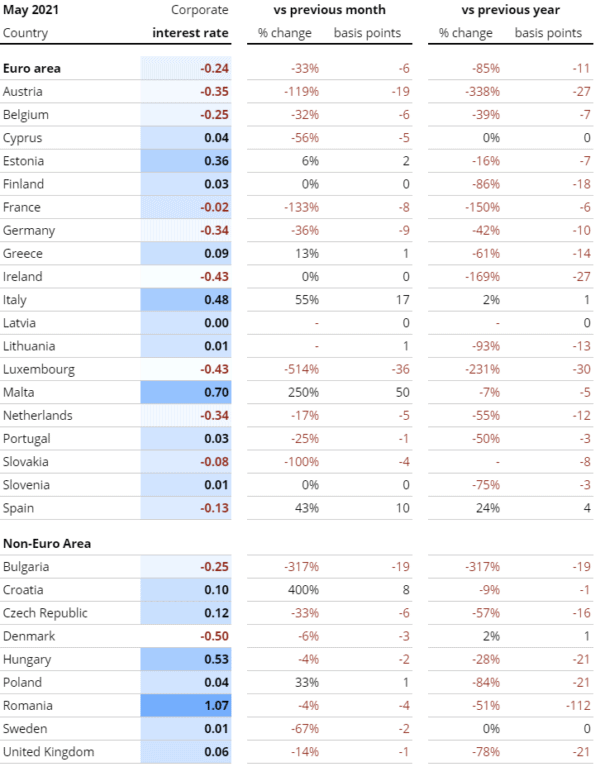 Sponsored Links by DQ Promote