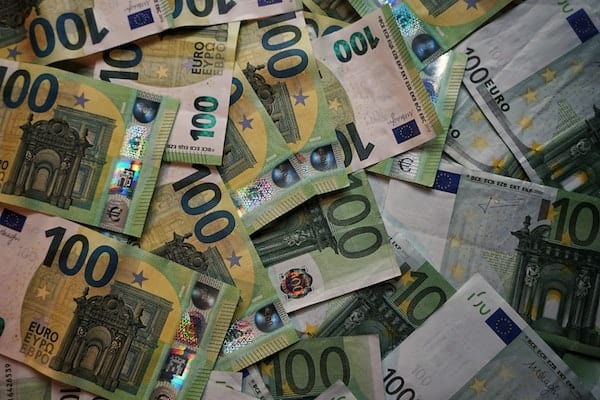 Solarisbank AG, which claims to be Europe's leading Banking-as-a-Service (BaaS) platform, reveals that it has acquired EUR 190 million in an "oversubscribed" Series D round, valuing the firm at EUR 1.4 billion.
The company's investment round has been led by Decisive Capital Management, along with contributions from growth investors, such as Pathway Capital Management, CNP (Groupe Frère) and Ilavska Vuillermoz Capital. Existing investors led by yabeo Capital, "alongside BBVA, Vulcan Capital and HV Capital, also participated in the round with significant additional investments," according to the announcement.
During the past year, Solarisbank has been focused on delivering against key milestones on their "ambitious expansion journey."
Dr. Roland Folz, CEO of Solarisbank said that the funding is "the result of their outstanding work and will further fuel our vision to create a world where financial services seamlessly sync with life."
Solarisbank aims to support the "inevitable trend" of embedded finance by enabling global brands and "fast-growing" Fintech firms to integrate digital financial services into their own product offering through APIs.
After completing its Series C in June 2020, Solarisbank has successfully migrated its full technology stack to the Amazon Web Services Cloud and has also  moved all partners to its self-developed Core banking solution.
In doing so, Solarisbank has "set a new European benchmark in terms of cost efficiency, scalability and service quality," the announcement noted. Recently, the firm announced its official market entry in France, Italy and Spain, where it will aim to provide local IBANs to its partners.
According to Thomas Schlytter-Henrichen, Partner at Decisive Capital Management, we are in the process of experiencing a paradigm shift in banking, "where customers expect financial services to adapt to their specific needs." Thomas added that technology is "the key to enable this transformation and Solarisbank's powerful Banking-as-a-Service platform positions it perfectly for this new banking era." He also noted that they're "inspired by the team and thrilled to work together on its mission."
Solarisbank also announced that it is teaming up with Contis, a profitable European payments Fintech, "to become the undisputed pan-European Banking-as-a-Service leader."
Established in 2008 by Fintech professional Peter Cox, Contis has grown "to become one of the most comprehensive Banking-as-a-Service platforms for payments in Europe."
As mentioned in the announcement, Contis is one of the "true fintech trailblazers, with numerous awards to its name and a proven track record of delivering disruptive technology, securely with proven high reliability in the payments space."
As noted in the release, Solarisbank and Contis "share the same vision and values and together we will spearhead the global trend of embedded finance."
As confirmed in the announcement:
"Upon completion of the transaction, the combined entity will be led by Solarisbank's CEO, Dr. Roland Folz. Peter Cox will support the transition in his new role as Senior Advisor and shareholder."
The release also mentioned that "inclusive of this Series D round, Solarisbank has raised more than EUR 350 million since its founding in 2016." Both the funding round and the transaction "will be subject to regulatory approval."

Sponsored Links by DQ Promote