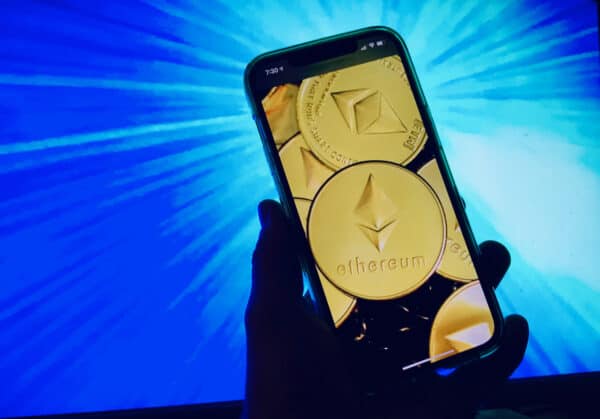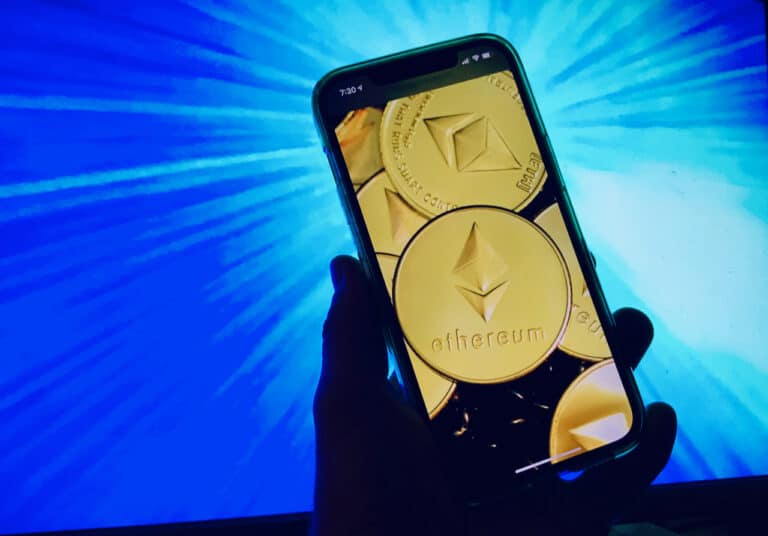 We recently caught up with Jacobo Toll-Messia, the Founder and CEO at Nahmii AS, which is focused on providing layer-2 scalability solutions for Ethereum (ETH), the world's largest smart contract platform.
Jacobo talked about the different approaches taken to effectively scale enterprise-grade blockchain or distributed ledger tech (DLT)-based apps. He also shared key insights on how his Nahmii project and team members are focused on supporting a vast range of use-cases including solutions for the internet of things or IoT devices.
Our discussion is shared below.
Crowdfund Insider: You've mentioned that Nahmii 2.0 is the only "commercially viable" scaling solution for Ethereum. But there are many other Ethereum scaling solutions like Polygon. What makes Nahmii 2.0 unique or arguably better?
Jacobo Toll-Messia:  This is an important question. Layer 2s are not all the same and some are more capable than others. Nahmii represents a Layer 2 solution that is uniquely capable of powering real-world use cases. With regard to Polygon in particular, here are some specifics:
'Finality' and 'latency' are two key aspects of blockchain transactions, and a great place to start the comparison between Nahmii and Polygon. Finality refers to the point at which a transaction becomes irreversible, which is important because only when a transaction is final can it be relied upon by parties who no longer have the risk that it will be unwound beneath them.
Latency is the time between a transaction being committed to the blockchain (in this case to Polygon or Nahmii) and the time it becomes final. On Nahmii, latency is near zero, and finality has achieved the instant the transaction is recorded on Nahmii.
On the other hand, transactions executed on Polygon have to be committed to Ethereum on Layer 1 before they become final. On average this wait delays finality by 1.5 hours. It is easy to illustrate the problems this creates for commercial use cases such as payments.
For example, no consumer is going to wait 90 minutes after paying for their Starbucks coffee to be able to leave the shop. That delayed finality renders the platform unusable in real-world commerce. Similarly, it is impossible to operate at institutional levels with this kind of risk.
Security is another huge issue for industry users. Nahmii leverages Ethereum for security. It is the largest, most secure base layer in the world. On the other hand, Polygon relies on those in charge of the multi-sigs to be 'good actors'. If those actors are not good, fraudulent transactions are possible.
Lastly, Nahmii is unique because of the utility token. Polygon transactions use its native token $MATIC for fuel. In order to transact on top of Polygon, participants are required to pay fees in MATIC. At Nahmii, we have taken a more inclusive approach. On Nahmii, transaction fees are generally paid in the tokens being transacted. There is no need to purchase our native token to execute on Nahmii. That hurdle is one that commercial-scale users will not accept and we have not included it in Nahmii.
Crowdfund Insider: Ethereum aims to gradually transition from proof of work to proof of stake-based blockchain consensus.
Would this be a move that Nahmii 2.0 (in its current form/version) can effectively support? Also, what are your thoughts regarding these Ethereum updates, including EIP-1559?
Jacobo Toll-Messia: Yes. EIP-1559 will benefit Nahmii directly (along with all other on-chain use cases) by making the fees for our base layer interactions more predictable, which is of great importance, for example, for users moving assets into or out of the base layer Nahmii smart contracts.
But while 1559 makes the base layer fees more predictable, it is not likely to make them significantly cheaper. That is one of the areas where Nahmii truly adds value. Nahmii's fees are both cheap and predictable. Additionally, the deflationary impact of 1559 in burning fees could drive an increase in the value of ETH. If it does, transacting via Nahmii (with low costs and denominated in the transaction currency) becomes extremely attractive.
It should be noted that another possible consequence of EIP-1559 is pressure on miners to further focus on miner-extracted value (MEV) as a mechanism for replacing transaction fees. This is likely to drive users to platforms such as NiiFi (a decentralized crypto exchange) that have been built on top of Nahmii in preference to other base layer applications. This is because, unlike other base layers, Nahmii does not allow miners to either view or reorder transactions prior to their execution. As a result, there will be no opportunity for front running or sandwich attacks on Nahmii-based exchanges.
With regard to Ethereum's transition to Proof of Stake, the roadmap has evolved over the last year. Layer 2 solutions such as Nahmii have become an integral part of the plan for delivering the increased throughput needed for the long-term adoption of Ethereum.
This change in approach, along with the success of staking as a security layer, are both extremely beneficial to Nahmii. The first promotes adoption, the second ensures that the user's funds are secure (as Nahmii leverages the base layer security).
One area that deserves greater analysis is the interaction and integration of Staking Validator Services and Layer 2 providers. There are obviously both benefits and potential conflicts of interest and it is an area we at Nahmii are looking at carefully.
Crowdfund Insider: You've explained that Nahmii allows software programmers to create DeFi and Fintech solutions. It also enables developers with supporting industrial IoT integration for supply chain management platforms. Clearly, these are a wide variety of use-cases, so how is this all possible with just a single protocol?
Jacobo Toll-Messia: In addition to pure crypto products, Nahmii is focused on real-world, commercial use cases for blockchain technology. So we have designed Nahmii to have a robust set of external APIs using traditional programming languages.
Application developers can confidently integrate with Nahmii using these familiar APIs and thus leverage the unique features of a blockchain-enabled application such as immutability and clear data provenance whilst at the same time, not being restricted by either limited transaction throughput or the need to learn specialist blockchain languages and design patterns.
This is evidenced by our partnership with Fjord Maritime. There are very few blockchain products that are both integrated with IoT devices and live in a production environment in the North Sea!
With regards to the contrast between DeFi and IoT, one of the reasons we chose to build Nahmii on top of Ethereum was to leverage the power and flexibility of generalized Smart Contracts. Exposing this flexibility to our users has been the key focus of us building the second version of Nahmii.
Crowdfund Insider: You've stated that there's no other scaling solution on Ethereum today that offers Nahmii's level of performance.
Nahmii introduces State Pools, which you've described as a patent-pending technology that offers the appropriate tools to create applications on Ethereum at scale.
Please explain what these State Pools are used for, and why they're used for scaling on Ethereum.
Jacobo Toll-Messia: "State Pools" is the name we have given to the patent-pending core architecture of Nahmii. Describing this succinctly is not an easy task and therefore I would recommend anyone with a deep interest, read the Nahmii 2.0 Whitepaper recently published on our website.
However, at the most basic level, the name "state pools" refers to combining the strengths of state channels and pooled security. Nahmii is first, an evolution of state channels, solving the issues that have prevented widespread adoption of that architecture (capital inefficiency, often unpredictable fees) whilst also maintaining the benefits such as high throughput, instant finality and low latency. As with state channels, users of Nahmii are able to unilaterally withdraw their assets from the platform at any time and without any outside interference.
Second, the pool component of State Pools refers to Nahmii's security model, which relies on pooled security in a similar way to solutions such as side chains and rollups.
Crowdfund Insider: What are your plans for Nahmii for this year and beyond? What should we expect from your team in the foreseeable future?
Jacobo Toll-Messia: Two weeks ago, we launched the first Nahmii 2.0 testnet and after our developer community kicks the tires there, we will follow that up, by installing it on the Ropsten testnet.

We will continue to iterate through the rest of the summer taking feedback and making the changes to be ready for our production launch. In September, Nahmii will be live on mainnet and after that, it's off to the races. First, we have a series of tools for working with the protocol that we will be announcing. We'll follow that with a parade of major institutions and innovative creators who will be building on top of Nahmii for all kinds of use cases. These are the enterprises that can't build decentralized apps without the key attributes only Nahmii gives them.

Many of their names will be familiar to you and having them choose to work with Nahmii to solve real-world problems gives us a level of credibility that other platforms don't have.

Sponsored Links by DQ Promote