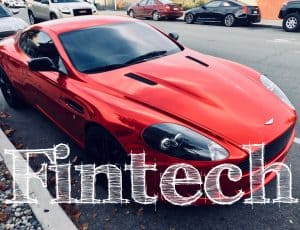 LendingPoint, a financial tech platform, recently revealed that it had completed its largest securitization to date: LendingPoint 2021-A Asset Securitization Trust ("LDPT 2021-A"), which was "$542,360,000 in size, rated by KBRA, and backed by a pool of unsecured, direct-to-consumer loans."
As mentioned in a release, this transaction also "represented the largest unsecured consumer loan ABS issuance from a single originating platform brought to market since the onset of COVID."
Since 2017, LendingPoint has issued more than $3 billion of rated and unrated securitizations across 13 different transactions, the announcement confirmed.
As stated in the release, Credit Suisse Securities and Guggenheim Securities served as joint bookrunners on LDPT 2021-A, and Credit Suisse Securities served "as sole structuring agent."
The transaction involved "the issuance of four (4) classes of notes, which were rated A- (sf), BBB- (sf), BB- (sf), and B (sf) by KBRA and provided for a 95% advance rate," the announcement revealed while adding that the notes "priced at a blended yield of +186 vs. 1.37-year interpolated swaps, resulting in a duration-weighted coupon of 2.16% per annum."
As noted in the update, there were "twenty (20) investors in total, including ten (10) first-time investors in LendingPoint's ABS issuance program."
As stated in the announcement, originations on LendingPoint's platform have grown over 60% during H1 2021 when compared to H2 2020.
LendingPoint's CEO Tom Burnside said:
"The public and private capital markets, and transactions such as this, will continue to be an essential part of our platform strategy, allowing us to serve more customers and move into new products while maintaining our strong growth in revenue, EBITDA and net income. We are thrilled with the success of our latest transaction managed by Credit Suisse Securities, Guggenheim Securities, and our internal team of Victor J. Pacheco, Chief Capital Officer, and Chris Johnson, who recently joined LendingPoint as Head of Capital Markets."
As previously reported, LendingPoint is a financial technology platform that offers financing origination solutions to consumers, for digital commerce and point of sale partners, and lending institutions.
The firm's fraud prevention, risk and asset management algorithms are used "to create financing opportunities across the credit spectrum." Its LendingPoint Merchant Solutions platform offers digital commerce platforms, merchants, and other service providers "fully integrated, one-stop financing solutions to convert more customers."
During the last 2 years, LendingPoint has been named on Inc. 5000's list of "fastest-growing private companies, ranking 17th in 2019."
LendingPoint ranked on Deloitte's Technology Fast 500 list in 2019 and 2020. LendingPoint is a privately held firm based in Metro Atlanta, with business offices in San Francisco and New York. LendingPoint, LLC "owns and operates the LendingPoint platform."