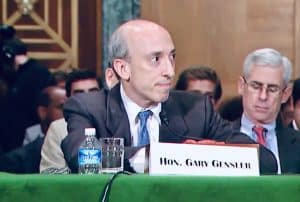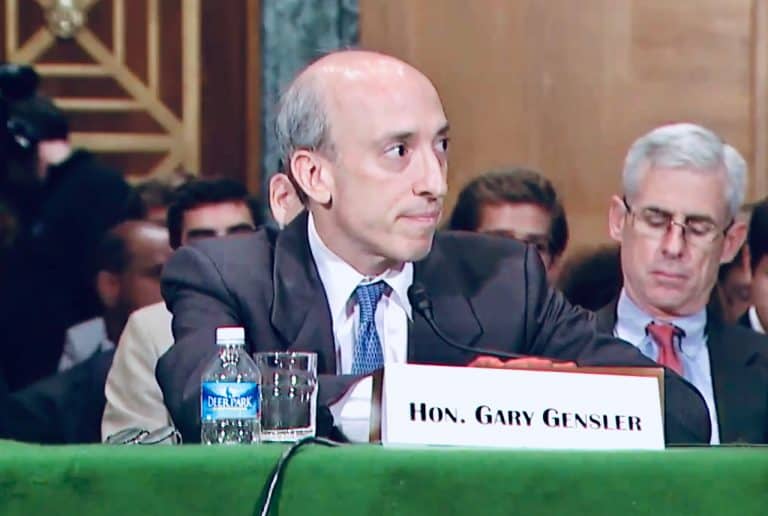 Gary Gensler, Chairman of the Securities and Exchange Commission (SEC), has once again stated his opinion that cryptocurrency is in greater need of regulation in regards to investor protection concerns.
Gensler has stated several times in the recent past his belief the crypto exchanges are not held to the same standard as a regulated exchange. In a report by Bloomberg, Gensler said they have a role to play in regards to protect individuals against fraud. The report states that the SEC is currently reviewing seven different issues when it comes to crypto including token offerings, trading platforms, lending, DeFi, custody, ETFs, and stablecoins.
Anyone who is in the industry in the US has long desired clear-cut rules in which to operate and provide digital asset services as well as trading. But the SEC has long been hesitant to create new rules in a fast-evolving sector of Finance. While some industry insiders remain frustrated by the paucity of clarity, the SEC has stated in the past that over-regulating too soon could be a mistake.
Gensler, who took the helm of the SEC earlier this year, is very knowledgeable on Fintech and blockchain technology having taught at MIT on the subject. A good understanding of digital assets will help Gensler guide the creation of new rules but there is always a risk that the Commission overreaches on regulation by excessive focus on saving individuals from themselves.
Recently, legislation was crafted in the House of Representatives that aims to better define which agency will regulate crypto – effectively divvying the sector up between the Commodities and Futures Trading Commission (CFTC) and the SEC. If passed into law, this may end up being the first step towards better-defined regulation. Part of the challenge is that some digital assets are digital securities, some act as virtual currencies, some have utility, and some include all of the above qualities.
The report states that Gensler is "contemplating a robust oversight regime, centered on establishing safeguards for the millions of investors who've been stocking their portfolios with tokens," adding that he is neutral on the new technology, but not neutral on investor protection.
"If somebody wants to speculate, that's their choice, but we have a role as a nation to protect those investors against fraud," stated Gensler
Sponsored Links by DQ Promote