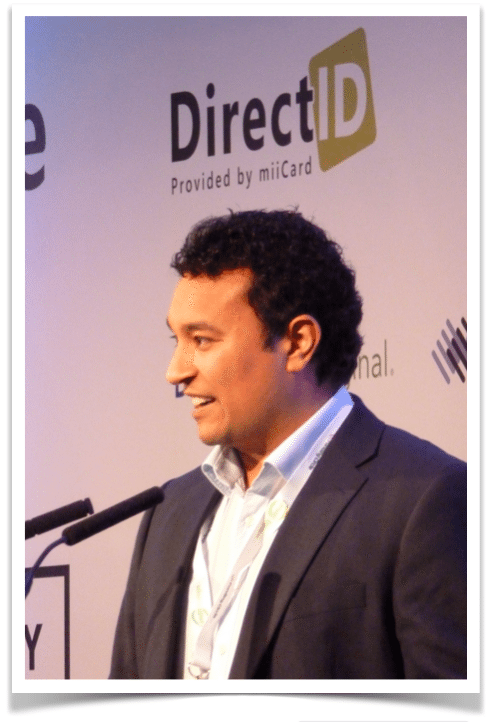 Lisa Jacobs, Managing Director of Funding Circle UK  (LSE: FCH)  will succeed Samir Desai CBE as Chief Executive Officer beginning January 1st, 2022. The news was revealed today alongside Funding Circle's financial results.
Jacobs joined Funding Circle in September 2012 as Chief Strategy Officer. Prior to joining the Fintech, she was a financial services consultant at the Boston Consulting Group.
After 12 years as CEO, Desai will step back from day-to-day activities and transition to a new role as Non-Executive Director. As a founder of the marketplace lending platform serving SMEs, Desai has seen dramatic changes in the industry while managing a platform that began as a peer-to-peer lender and is now morphing into a Fintech that provides a growing number of services.
Funding Circle reported record loans under management of £4.93 billion (H1 2020: £3.72 billion) up 33% and originations of £1.64 billion (2020: £1.11 billion) up 47% year-on-year.
Funding Circle delivered an operating profit of £35.5 million versus a net loss in H1 2020 of £113.5 million.
Funding Circle said it continues to see high demand from investors to fund loans and has signed a number of lending agreements with institutions, including Atom Bank in the UK and Congressional Bank in the US, to fund loans in H2 2021 and beyond.
The company indicated it is well funded to meet any level of demand.
In a release, Desai said he was pleased they have exceeded their previous guidance and delivered £53.3 million of AEBITDA and £35.5 million of operating profit in the first half of 2021.
"We continue to make strong progress with scaling our Instant Decision Lending technology in the UK with now more than 60% of loan decisions automated. Average loan applications are completed in 6 minutes and decisions follow in just 9 seconds, providing borrowers with an unmatched experience. I am particularly pleased that we are using this technology to launch new products to help solve more small business problems. Our API and FlexiPay products are now in beta testing with existing customers and the wait list is now open for our Card product. We are seeing an acceleration in the shift towards online in small business lending as a result of Covid and this has opened up an enlarged opportunity for Funding Circle and we are well placed to capture this going forward."
Jacobs issued the following statement on her new role:
 "Funding Circle is an exceptional business. Since launching, we have helped more than 120,000 businesses access £13 billion. This has a huge societal impact – in 2020 alone the lending through our platform contributed more than £10 billion to GDP and created and sustained 135,000 jobs. I feel privileged to have been asked to lead Funding Circle as its new CEO. We have achieved a great deal as a company so far, but the best is yet to come. Our machine learning and technology platform is transforming the small business borrowing experience and our new payment products, like FlexiPay, represent the next step in our mission to solve more funding problems for small businesses." 
Desai added that he remains fully committed to Funding Circle and he is excited about their future growth opportunities:
"Funding Circle is in the strongest position it has ever been so after 12 years as CEO I have decided that now is the right time to step back from running the company and transition to a role on the Board. I am delighted that Lisa will be our next CEO. I have worked closely with her for the last 9 years and she will lead Funding Circle to the next level."
While Jacobs will take over an online lending firm that is profitable challenges regarding its future are just around the corner. While Funding Circle has recently added new services like FlexiPay, a BNPL service, competition for digital lending is growing in intensity. Will Funding Circle seek to become a digital bank, similar to Zopa? Will it add more payment services? It is already is intending to provide API lending services to leverage its tech stack but it will need to do more to thrive and survive the digital financial services environment.

Sponsored Links by DQ Promote