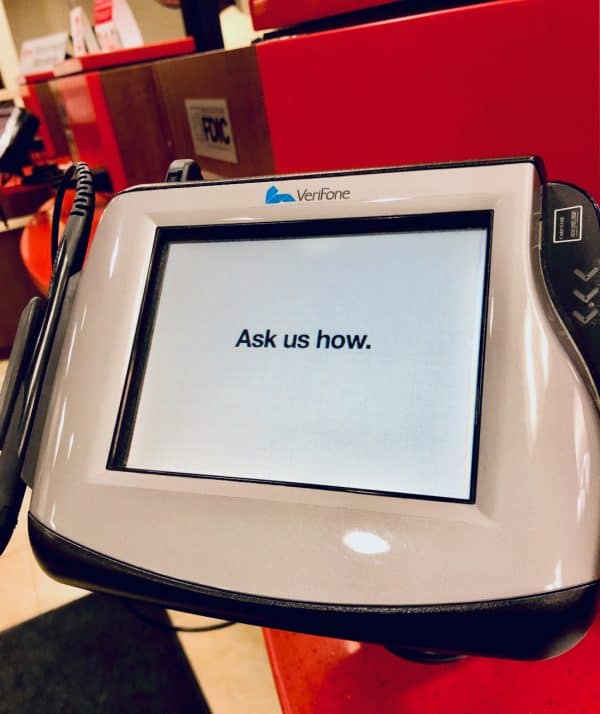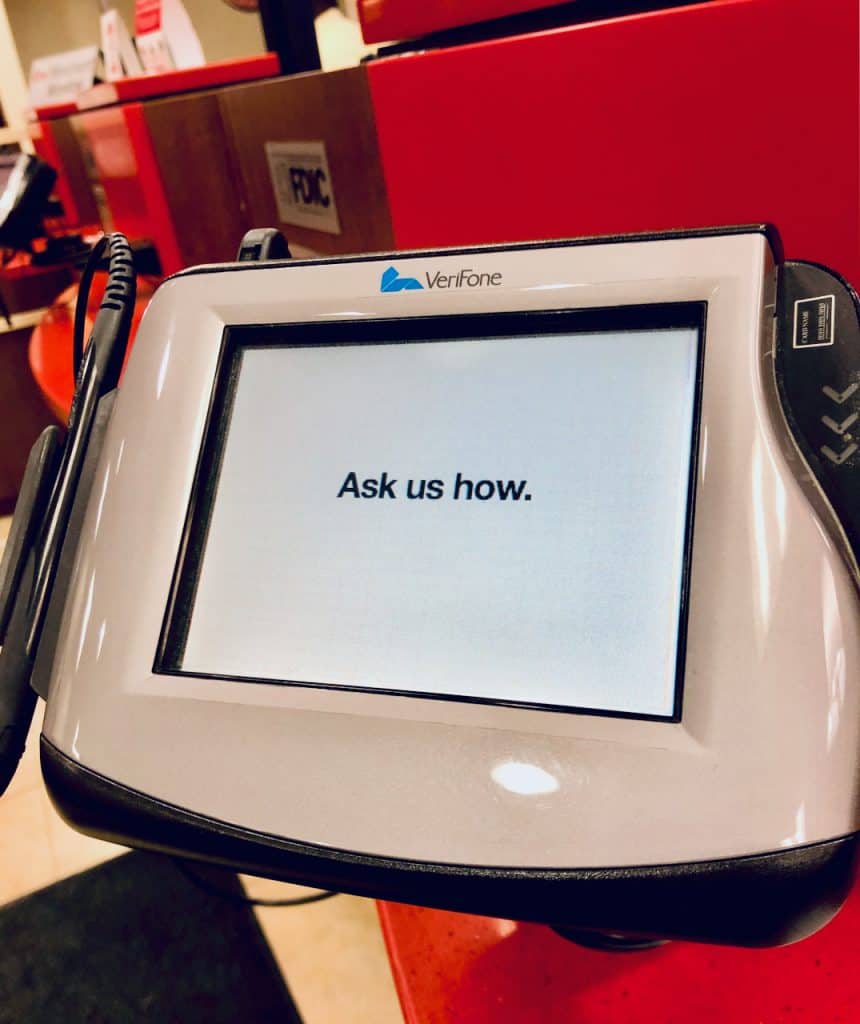 Immigrants have been neglected by traditional banking and financial institutions. Our financial systems and related practices have been developed for a consumer who has been raised in the US or has a considerable amount of financial knowledge.
Our systems tend to make many assumptions as to what potential consumers might have and don't have – including the language they speak, the cultural ethos they may be practicing, and their financial literacy. Immigrants may be considered outliers.
We recently connected with Amir Hemmat, Co-founder and CEO at Welcome Tech, a digital platform offering underbanked or unbanked immigrants and their multi-generational families with the ecosystem needed to be successful in the US.
Amir told us that traditional banks and financial institutions often neglect Hispanic immigrants because their approach is largely based on a "one size fits all" model. One that's deeply rooted in tradition, lacking innovation, and informed by "unconscious bias" and "discriminatory practices."
By undeserving the immigrant consumers, we are actually underserving ourselves – as a country. We should all realize that financial inclusion and societal inclusion "go hand in hand," Amir noted.
Our conversation with Amir Hemmat is shared below.
Crowdfund Insider: What are the main products and services that Welcome Tech provides? How are they beneficial to end-users?
Amir Hemmat: Welcome Tech is the world's first digital platform to provide the global, multigenerational immigrant community with the linguistically and culturally relevant resources to thrive in a new country. We provide users with a plethora of products and services aimed at achieving two objectives: facilitating the ongoing acculturation process that all newcomers encounter; as well as empowering community members at every step of their journey. Finance, Healthcare, and Education are our primary pillars. We provide the following in support of these:
FINANCE: A digital banking solution for the community, this financial empowerment platform reflects the cohort it serves. It consists of a debit card as well as a highly rated mobile application to assist users in managing their finances strategically. Services include: no monthly maintenance fees; access to paycheck up to two days in advance, and 24/7 protection of your financial information.
HEALTHCARE: This service offers users the ability to access discounted and remote healthcare services for their households via the comfort of their mobile phone. Additional services include discounted lab work, prescription drugs, and dental care.
EDUCATION: An extensive and consistently updated library of digital content, educational products, Q & A services, etc. both in English and Spanish, to serve the community and inform them of critical news items and opportunities to continue to learn.
Rewards CENTER: GRUPO DE OPINIÓN: This service offers consumers an opportunity to earn ongoing financial rewards for participating in surveys.
Crowdfund Insider: During our conversation, you revealed that Hispanics make up the largest minority group not just in the US but globally.
How important is it to provide essential financial services to this group? What are some of the initiatives you've introduced to cater to this group?
Amir Hemmat: The Hispanic market represents the most sizable minority cohort in the U.S., with a population of 62.8 million (Claritas 2020) and buying power of $2 Trillion. Between 2010 and 2019, the Latino share of the total U.S. population increased from 16% to 18% and Latinos accounted for about half (52%) of all U.S. population growth over this period. Hispanics are the country's second largest racial or ethnic group, behind white non-Hispanics.
That said, less than half of Hispanic households are 'fully banked', meaning they cannot open an account, which then negatively impacts their ability to secure other products or services. Traditional banks do not prioritize this market and have built massive retail infrastructures that are costly and prevent them from customizing anything for anyone, except their perceived, premium customers. None of the significant neobanks have truly prioritized this community and our data shows that the community we serve is totally unfamiliar with the brands trending in the general market.
Our financial solution was built from the ground up with this consumer cohort in mind.The mobile app is bilingual to better reflect the household this consumer has (in most cases, comprising different levels of acculturation and linguistic proficiency). To access our debit card, consumers don't need to have a social security number, again, a roadblock for most financial institutions when assessing a potential customer. And finally, no maintenance fees to ensure that the financial gains from our virtual solution are passed on to the consumer, and more importantly, to drive financial inclusion from day one.
Crowdfund Insider: What are some of the other non-financial services that Welcome Tech offers? How do they help consumers in the US?
Amir Hemmat: At Welcome Tech we are building a resource platform to support multigenerational immigrant households as they live out the American dream. Today we do this primarily via connecting consumers to critical information on healthcare, financial services, telecom/technology, education and key U.S. services.
As mentioned above, we also provide some non-financial services including access to discounted healthcare and opportunities to generate income.
When it comes to healthcare, the community we serve is largely underinsured or uninsured so access to lower cost quality care is critical. Within healthcare we assist our members with price discounts on their medical and dental care as well as lowers costs for their prescription drugs. We also deliver telemedicine for all household members to connect with English or Spanish speaking physicians for mobile phone video consults.
Generating income for this community is also paramount. To that aim, we empower consumers to complete surveys as well as learning opportunities to earn cash based rewards. This "Learn and Earn" model is in its early stages but many of our members are engaging in micro activities and generating incremental income that supports every day needs.
In the near future, we will scale these current offerings along with our digital wallet and plan on providing an expanded set of services driven by requests from our community. This will include educational courses, discounts on key service, legal service, job support and more.
Crowdfund Insider: Are you involved in any community-building initiatives? What are some of the strategic business partnerships you have formed to help your customers?
Amir Hemmat: Our platform is focused and involved with community building among immigrants in a big way.
We know that word of mouth and tactile experiences are paramount for our consumer cohort. To that aim we partner with community ambassadors to positively impact the community at the ground level in order to understand their needs in greater detail and to better serve them.
Among our distribution networks, we partner with Consulates and Embassies to hold daily live educational seminars in waiting rooms. Our community ambassadors host these on a daily basis. We have also been hosting digital town halls for community members to learn financial literacy as well.
Additionally, we partner with organizations to empower the community when others have overlooked them. For example, in 2020, we partnered with foundations, nonprofits and local partners on a groundbreaking financial relief project providing $1million to immigrant workers hit hardest by the pandemic. This was a result of the federal government's $3trn CARES Act fiscal stimulus.
This stimulus overlooked a significant portion of the US population that was most affected by the economic fallout of COVID-19, the undocumented working population. Many of the essential workers in the United States are undocumented and as a result, were not eligible for the $1,200+ payments that were offered to the majority of the population.
This initiative assisted 1,734 families, essential workers in the front lines of this pandemic. We were able to offer much needed economic stimulus, as well as access to fair and accessible financial services including our tailor-made bank account.
We also have institutional partners such as MasterCard and GreenDot bank that have to create access to world class services and support via our financial solutions.
Crowdfund Insider: What are your plans for the remainder of this year and as we head into 2020?
Amir Hemmat: The theme at Welcome Tech this year is all about growth. First off, we will be expanding channels and promoting our services extensively to grow our community of members.

We are on track to grow well beyond 3 million active users. We are also growing our team with outstanding talent coming on board for all areas of our company including tech, product, and customer experience experts. It is a competitive landscape for great talent but our mission resonates with the best and brightest so we are excited to add tremendous leadership in all areas of our business.

And finally, we will be growing the services we provide throughout our digital wallet experience including additional financial services like remittance, bill pay and credit as well as more free and discounted services.

Sponsored Links by DQ Promote