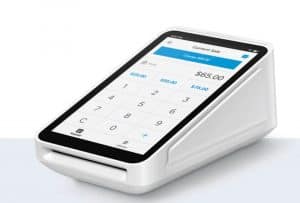 Square (NYSE:SQ) sellers may now start taking payments via Cash App Pay, which is a contactless payment option for carrying out in-person and online transfers.
With Cash App Pay, clients are able to easily make payments with their Cash App account at participating Square sellers. For online and in-person transfers, client just have to scan a seller's QR code at the time of checkout or simply click a button on their smartphones for a payment process that's quick and secure.
With this software integration between Square's Seller and Cash App ecosystems, companies or businesses may provide their clients with more options when settling payments. Additionally, Square sellers may reach Cash App's 70 million+ annual transacting active clients – providing customers a lot less checkout friction as well as an enhanced user experience (UX).
Peter James, Business Operations Manager of The London Tea Merchant in St. Louis, MO, stated:
"I am stunned by how easy and intuitive Cash App Pay is to use for both my staff and customers. Our customers love the ability to scan a QR code and quickly pay right from their phone, which has simplified and sped up our checkout process. Cash App Pay is also proving to be a great way for us to reach a whole new customer base."
This new feature will allow Square to provide merchants with a seamless omnichannel commerce experience that allows sellers to meet their clients where they are. As contactless and QR code-enabled payment methods become more widely-adopted, Cash App Pay should become a highly-requested feature by Cash App clients and Square sellers.
Alyssa Henry, Lead of Square's Seller business, remarked:
"Square aspires to help sellers never miss a sale by continually offering businesses new, innovative ways to bring commerce to life. Cash App Pay enables us to offer a simple and mobile-friendly way for businesses to reach customers across online and in-person, bringing accessibility and flexibility to every transaction. We look forward to deepening the integrations between Square's Seller and Cash App ecosystems that will continue to offer enhanced experiences for businesses and customers alike."
Brian Grassadonia, Lead of Square's Cash App business, added:
"At Cash App, we are always looking for new ways to enhance our commerce capabilities and meet our customers where they are. The option to checkout online or in-store with Cash App has been a frequent request amongst our customer base. With the launch of Cash App Pay at Square merchants, we're excited to introduce this new, seamless checkout experience to consumers across the United States."
Cash App Pay is currently available to Square sellers as a software update. It does not require any technical integration and there's no need to install new hardware. It helps with offering an intuitive, seamless onboarding experience. Additionally, it lets merchants easily manage their receipts, reconciliation, and settlements of Cash App Pay via their Square system.

Cash App Pay serves as the the next integration point between Square's ecosystems. It has joined Square Loyalty, where customers are able to track their points and rewards at participating businesses or services within Cash App.

Cash App Pay is free for consumers to use. It will be available to all Square sellers in the US.

Sponsored Links by DQ Promote