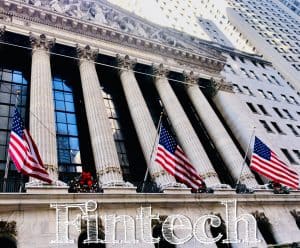 Broadway Technology, an established provider of high-performance front-office services, reveals that it has hired Dan Romanelli to serve as Head of Relationships.
In his new role, Romanelli will be tasked with supporting key business development initiatives and customer relationship management. He will be overseeing an international team of sales and relationship managers.
Romanelli's recent appointment should help Broadway with extending its international client success during a period of steady growth. His appointment also strengthens the company's position as a technology partner that's focused on providing the best client experiences.
Romanelli brings over 25 years of Fintech experience to his role at Broadway, including working in key positions at exchanges, broker dealers, clearing companies and different vendors. He has reportedly joined Broadway from USAM Group Inc., which is a sales and marketing agency that assists startups with better managing their business (where he was the Co-founder and Chief Strategy Officer).
Throughout his career, Dan has worked cooperatively with customers to get a better understanding their requirements while advising them on how to boost revenue and support their data strategy, policy and data management best practices.
Before working at USAM Group Inc., Romanelli had worked as a Senior Consultant at Delta Risk LLC, VP of NYSE Euronext and VP at Merrill Lynch. During his career, he has been responsible for leading turnaround initiatives for Fintech-focused software firms and also introduced data product business lines and various electronic execution products.
Bruce Boytim, Chief Operating Officer at Broadway, stated:
"Dan's proven client focus and significant leadership experience, coupled with his vast industry and specific FinTech knowledge makes him the perfect addition to the Broadway team. Broadway continues to grow our global relationship management team as we focus on the client experience and success. Dan's appointment as Head of Relationships demonstrates Broadway's commitment to fostering deep client relationships and partnering with the FICC community."
Dan Romanelli, Head of Relationships at Broadway, remarked:
"This is an exciting time in Broadway's history as we continue to extend our global relationships and continuously help our clients meet their most complex fixed income workflow challenges. Broadway has recorded significant momentum in the past year and added multiple FinTech experts to our relationship management team as we continue to grow and focus on delivering exceptional client experiences. This team's commitment to its core values of transparency, fairness, teamwork and excellence defines Broadway's culture and client approach, and I'm excited at the opportunity to help advance this tradition of excellence."
Romanelli possesses a Masters degree in Business Administration from the University of Chicago, Booth School of Business. He also attended INSEAD, The Business School for the World, where he had been a part of the Senior Leadership Program.

Sponsored Links by DQ Promote