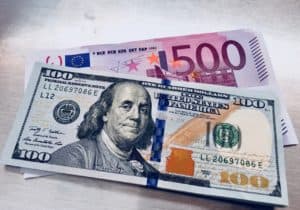 SellersFunding, an international Fintech firm focused on growth for digital commerce sellers, reveals that it has acquired $166.5 million in capital via a combination of equity and credit facility, with a round that was led by Northzone, along with contributions from Endeavor Catalyst and Fasanara.
The capital secured will be directed towards supporting the firm's efforts to enable digital commerce sellers to succeed in the fast-evolving market environment and scale operations internationally.
Northzone, an early-stage VC fund working with founders across Europe and the US, is serving as a lead investor for the round. SellersFunding has now joined Northzone's extensive portfolio of category-defining companies which include Hopin, Klarna, Spotify, Hopin and Trustpilot.
Endeavor Catalyst, a co-investment vehicle for supporting Endeavor Entrepreneurs with their equity rounds, also contributed to the round. SellersFunding is a member of the Endeavor Entrepreneurs Network, an international non-profit entity that has been advising and assisting with scaling over 1,000 high-potential firms in over 40 growth markets.
The capital injection should see SellersFunding improve its tech and payments platforms, and also support its expansion efforts. As a US-based firm, SellersFunding will keep expanding operations across North America, as well as the UK, Europe and Australia. The business expansion strategy will aim to form a strong presence for its global client base. The investment will also be supporting  sales and marketing and assist SellersFunding with onboarding talented professionals to its team.
The credit facility obtained from European investment manager Fasanara has been acquired after the firm's $100 million funding program with Fasanara in January of this year.
The capital will be used across USD, GBP, EUR and CAN currencies to support SellersFunding's liquidity.
Ricardo Pero, CEO of SellersFunding, stated:
"We are thrilled to complete our capital raise and have Northzone and Endeavor joining our company, and to see the renewed commitment of Fasanara in supporting the expansion of our portfolio. This underscores our dedication to providing world-class financial solutions for our clients and partners and is a testament to the overall growth of the global ecommerce space."
Jeppe Zink, General Partner at Northzone, said:
"Ecommerce is exploding, but we are still lacking sufficient financial solutions that serve the small, international merchants driving this boom. By offering seamless access to non-dilutive capital, SellersFunding is doing a superb job at meeting sellers' needs. We have been amazed by Ricardo and his team's ability to redefine business lending and become leaders in this category."
Allen Taylor, MD at Endeavor Catalyst said they're looking forward to working with Ricardo and his team on this "next stage of growth" for SellersFunding. Taylor also mentioned that there are "the building blocks of tomorrow's economy, and we can't wait to help SellersFunding expand globally."

Francesco Filia, CEO and CIO of Fasanara, noted that they "believed in the potential of SellersFunding and its disruptive business model from early stage, and [they] are pleased to see the company continue to grow." Filia added that they're "eager to further our relationship with SellersFunding in the years to come."

Sponsored Links by DQ Promote