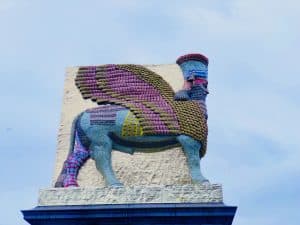 London-headquartered crypto Regtech firm Coinfirm reveals that it has finalized an $8 million Series A round. The company has also announced the appointment of Dr. Mircea Mihaescu as their new CEO.
Coinfirm's investment round has been co-led by SIX Fintech Ventures, which is the corporate venture division of SIX, as well as FiveT Fintech, along with contributions from MiddleGame Ventures. Mission Gate and CoinShares.
Alexander Christen, CEO at FiveT Fintech, will be joining Pascal Bouvier, General Partner at MiddleGame Ventures, and Dr. Mircea Mihaescu on Coinfirm's Board of Directors.
Maximilian Spelmeyer from SIX Fintech Ventures and Daniel O'Brien from Bird Capital will be joining Coinfirm's board as non-director members.
The proceeds from the funding round will allow Coinfirm to continue its fast growth trajectory and solidify its market position in the European Union. The funds should also allow the firm to further expand its product offering to the wider Asian and US markets.
The capital injection will also strengthen the company's enterprise and financial institution offering, in order to complement its extensive offering for crypto market participants.
As confirmed in the announcement, Dr. Mircea Mihaescu had joined the firm earlier in 2021 as its Executive Chairperson. He'll now be taking on the CEO role, in order to lead the business with his extensive of knowledge in software-as-a-service or SaaS scaling for emerging Fintechs.
Dr. Mircea Mihaescu, CEO at Coinfirm, stated:
"The Series A unlocks Coinfirm's potential in the crypto compliance and analytics space as we expand in a fast-paced growth market. I am excited to be joining Coinfirm in its next step on the journey to power the mass adoption of blockchain whilst we remain committed to delivering the very highest value to our clients and partners."
As mentioned in the announcement, Coinfirm's AML Platform for crypto-assets is "powering the mass adoption of blockchain by protecting the next generation of Fintechs from ransomware hacks, human trafficking, sanctions evasion and terrorist financing by risk scoring entities, addresses and transactions."

Sponsored