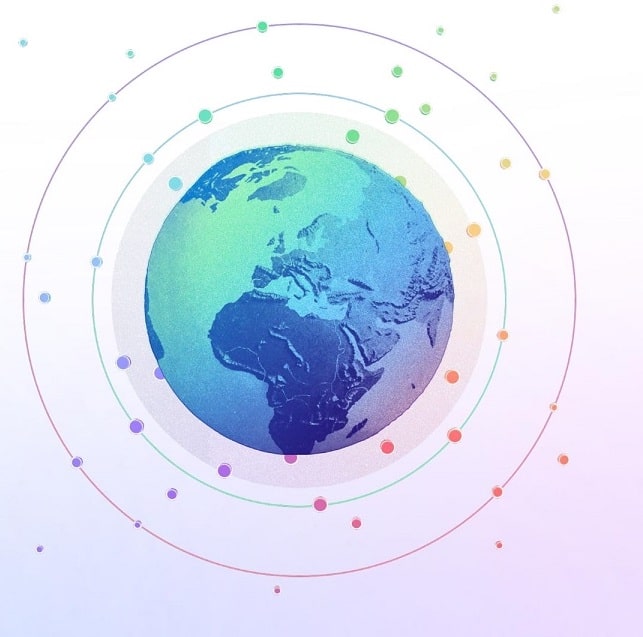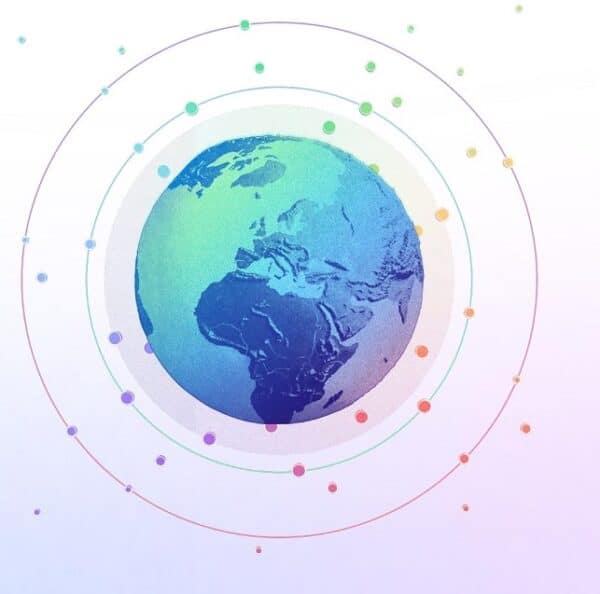 Digital assets firm Circle notes that at the beginning of July 2021, they had announced support for stablecoin USDC on the TRON blockchain, which is one of the largest open (or permissionless) blockchain networks.
TRON aims to support a wide crypto ecosystem "popular within Asian markets and beyond."
Circle's move allows the TRON community to "leverage one of the fastest-growing and safest dollar digital currencies." The Circle team also noted that USDC (TRC-20) can already be "used within Circle Account – a global business account for cryptocurrency."
Circle users are able to easily convert, mint, and redeem USDC on TRON, "as well as use the Tron token (TRX) for payment and settlement transactions."
Jeremy Allaire, CEO and Co-founder of Circle, stated:
"TRON has built a very large and highly successful blockchain platform and network, and is one of the most widely used in stablecoin transactions. We're excited to bring the benefits of a trusted dollar digital currency such as USDC to this growing ecosystem of users and developers."
USD Coin (USDC) is currently available on five blockchain or distributed ledger tech (DLT) networks, including Ethereum (ETH), Algorand (ALGO), Solana (SOL), Stellar (XLM), and Tron (TRX).
Centre Consortium, the governance organization that's behind USDC, shared that the stablecoin would be "available on several other blockchain networks in the coming months." Eventually, USDC has the "potential to become the standard USD stablecoin across the internet economy," the update from Circle noted.
TRON founder Justin Sun added:
"There's unending demand for the world's fastest-growing stablecoin. I cannot wait to see what end users are able to do with USDC."
TRON is described as an "advanced" public blockchain network that offers support for smart contracts and has "ultra-fast" transaction speed, cheap fees, and scalable infrastructure.
The TRON ecosystem has been growing steadily, which is "reflected by the native token's market cap of $4.7 billion as of August 4, 2021, putting TRON among the top 30 largest cryptocurrencies."
The update from Circle also noted that the network has handled more than 2 billion transactions and hosts "hundreds of thousands" of smart contracts.
The TRON blockchain "routes the exchange of account data" throgh three layers:
Core Layer – it computes instructions coded through Solidity (also used by Ethereum) or Java. The instructions are then "sent to the Tron Virtual Machine (TVM), which eventually executes the logic."
Application Layer – developers "use this layer to build wallets and apps powered by TRX.
Storage Layer – this layer is "meant to segment blockchain data and its state data."
As explained in the update:
"TRON relies on a consensus mechanism called Delegated Proof of Stake (DPoS). According to the algorithm's consensus rules, a rotating group of 27 "super representatives," who are TXR holders that stake their tokens, are entrusted to become the next block validators and maintain the blockchain history. The super representatives are selected every six hours and are rewarded with newly minted TRX for their effort."
TRON adds new blocks to the network "every three seconds, which makes it one of the most scalable networks in the market today."
In addition to the super representatives, users are able to operate three different types of nodes on the TRON network:
Witness nodes, which vote on protocol decisions and propose blocks;
Full nodes, which display transactions and blocks;
Solidity nodes, which synchronize irrevocable blocks from full nodes and provide APIs.
TRON was developed and launched by Sun Yuchen (Justin Sun).

TRON was chosen as the next blockchain for the Circle multichain framework "because it is a scalable blockchain with high throughput, capable of handling up to 2,000 transactions per second (tps)." For comparison, Ethereum can process "about 15 tps, which can lead to congestion on the network and high transaction fees."

As noted in a blog post from Circle, TRON is also currently "most popular in Asian markets, and Circle hopes that USDC reaches all corners of the world thanks to multichain infrastructure for USDC."

USDC launched on TRON in June of this year, and has "seen significant activity, with more than $100 million USDC being minted on the network by June 30, 2021."

As stated in the update, the TRON ecosystem "continues to grow, with more than 800,000 smart contracts built on the network and more than 42.5 million accounts."

Sponsored Links by DQ Promote