CBIRC is Studying and Developing ESG Investment Guidance for Insurance Funds
It is reported that China Banking and Insurance Regulatory Commission (CBIRC) is accelerating research and development of ESG investment guidance for insurance funds. The guidance shall clarify relevant principles for product design, investment process, risk identification, due diligence, information disclosure and self-discipline management, etc. (Source: Yicai)
Consumer Credit Platform Huabei Integrated with Central Bank's Credit Reporting System
On September 22nd, Ant Group-backed consumer credit platform Huabei (also known as Ant Credit Pay) announced that it had been included in the credit reporting system of the People's Bank of China. Under the authorization of consumers, Huabei will conduct a monthly report of information which includes account opening date, credit line, repayment status without consumption details such as what and when the credit is used for. (Source: China Economic Net)
Beijing Stock Exchange Sets Requirements for the Individual Investor
On September 17th, the Beijing Stock Exchange released the Investor Appropriateness Administrative Measures. According to the document, the threshold for the individual investor is 500,000 yuan in securities assets, and there is no capital threshold requirement for institutional investors.
After BSE market opens, individual investors are required to hold daily average assets of no less than 500,000 yuan in their securities accounts and funds accounts in the 20 trading days prior to obtaining authorization to make trades. In addition, a minimum two years of securities investment experience is also required for individual investors. (Source: Beijing Stock Exchange)
2021 Global Fintech Venture Competition launched in Beijing
On September 25th, the 2021 Global Fintech Venture Competition was officially launched at the Fintech parallel forum of the 2021 ZGC Forum.
Since its first launch at the 5th World Internet Conference in 2018, the competition has been successfully held for three times. This year, we provide tracks of Banktech, securities & asset management technology, insurtech, compliance & regtech, blockchain, and financial information services.
From online preliminary to offline regional finals, we are committed to building a communication platform of industry value for innovative, entrepreneurial, and growth-oriented teams. The winners will be rewarded with guidance from industry experts, investment matching opportunities, access to and scholarship of entrepreneur courses, talent recruitment services and other support policies from innovation parks and zones. (Source: WeiyangX.com)
---
The above is a weekly synopsis of the biggest stories on Fintech in China provided by WeiyangX, part of Tsinghua University, in partnership with Crowdfund Insider.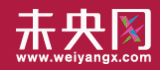 WeiyangX is the most influential website focusing on Fintech in China. The site covers the latest news, industry data analysis, business practices, and in-depth cases in Fintech. WeiyangX is incubated by Fintech Lab. Founded by Tsinghua University's People's Bank of China (PBC) School of Finance in 2012, the Fintech Lab is the first and leading research entity dedicated to leading best practices, promoting interdisciplinary innovation, and encouraging entrepreneurship in the field of fintech through scientific research and innovative project incubation.