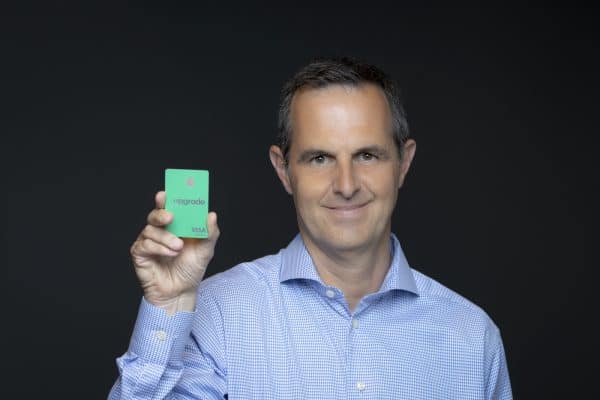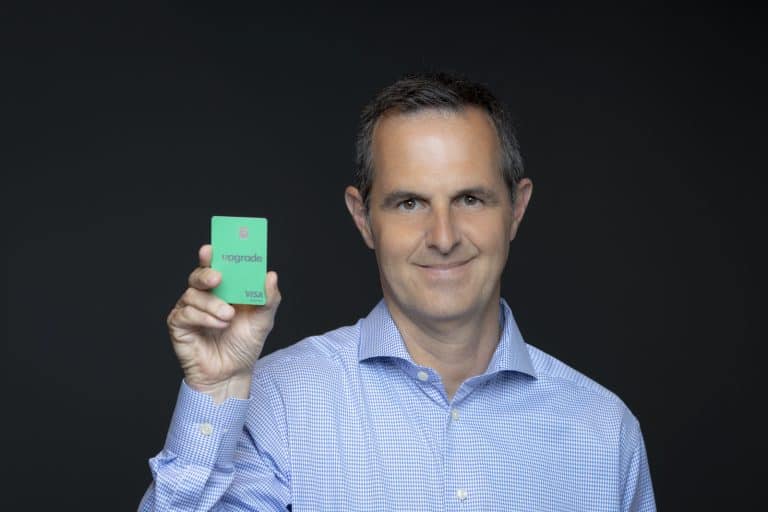 Upgrade has announced that it has been recognized as the fastest-growing credit card in the US by the Nilson Report. Upgrade noted that it is the first Fintech to be listed in the top 50 U.S. Visa/Mastercard Credit Card Issuers with a reported growth rate of 755% year over year. In second place was the Apple Card that experienced a year-over-year growth rate of 128%.
In a release, Upgrade co-founder and CEO Renaud Laplanche said they are thrilled to be recognized as the fastest-growing card:
 "We designed Upgrade Card to provide the convenience of a credit card, combined with lower costs and a declining balance every month. It is very satisfying to see consumers embracing the product so enthusiastically".
Upgrade touts its "no fees" and low fixed rates with equal monthly payments that help consumers avoid the never-ending revolving credit trap of traditional credit cards. Customers' monthly charges are combined into installment plans payable over 24 to 60 months, committing users to the discipline of paying down their balance every month.
Upgrade reports that it has delivered over $7 billion in credit to consumers since its launch in 2017 and is on track to provide $7 billion in credit during 2021 alone.
Upgrade also offers a rewards checking account that includes a 2% cashback debit card. In July, the company also launched a new version of Upgrade Card that pays rewards in Bitcoin rather than cash, providing a simple path for people interested in investing in Bitcoin.
In August, it was announced that Upgrade had raised $105 million in a Series E funding round at a valuation of $3.325 billion. This is the second Fintech unicorn for Laplanche as he was the founding CEO of LendingClub – once the leading marketplace lending platform and now an aspiring digital bank.
Crowdfund Insider reached out to Laplanche with several questions about Upgrade as well as his experiences in the Fintech sector. We asked him why Upgrade is generating such rapid growth. Is it promotions? Interest rates? Perks?
Laplanche said that innovation is the key.
"Upgrade Card is the only credit card that turns purchases into installment plans, which have lower cost than traditional credit cards and drive the right behavior for consumers, helping them pay down their debt every month. Upgrade Card's benefits are similar to BNPL [buy now, pay later], with the added benefit of being available at millions of merchants, and accommodating larger expenses and longer term than BNPL."
We asked Laplanche how many cardholders do you have now and what type of transaction volume are they generating. He said currently they have around 350,000 card customers spending, on average, $500 per month.
Asked about future services they may be planning, Laplanche said they have multiple new versions of Upgrade Card coming up in the next few months, including a prime card, a transactor card, a secured card and a new product called OneCard that they can't say too much about just yet
Any consideration in pursuing a bank charter?
"The utility of a bank charter depends on the strategy being pursued. At this stage our strategy involves fast growth and the ability to remain nimble and operate in a capital-light manner. This strategy and our product roadmap do not require a bank charter," said Laplanche.
As a veteran Fintech entrepreneur,  we inquired as to what are some of the lessons he has learned in the past years.
"Fintech requires the right blend of "fin" and tech", and it is critical to get that mix right," said Laplanche. "Team chemistry, in particular, is key: having the right tech, product, and marketing DNA, mixed with more traditional banking, regulatory and compliance backgrounds, and making sure they all value each other's contribution and all push in the same direction."
And what has changed?  It seems like more Fintechs are moving away from single verticals to broader portfolios of services.
"Absolutely. The first generation of Fintech companies was focused on solving one particular problem better than traditional banks, and did not have the ability to fully replace banks. The newer Fintech companies are able to harness more readily available banking-as-a-service infrastructure, ample supply of equity capital, a larger talent pool and a refined regulatory framework," Laplanche explained. "More importantly, consumers have now accepted that their financial services might be delivered by a 5-year old startup rather than a 100-year old institution. The convergence of these factors enables fintech companies to provide a full range of banking services to consumers."
As the regulatory environment has shifted during the new administration we asked Laplanched if he has any concerns regarding the tightening regulations and scrutiny for financial services/Fintechs? He said they are watching regulatory developments very closely.
"Banking and lending regulators tend to focus on consumer protection, and they perceive favorably the kind of consumer-friendly, simple and transparent products Upgrade offers."
Is Laplanche a believer in Fintech everywhere? Or Embedded Fintech?
"Fintech everywhere for sure. Payment is already everywhere, and responsible credit will continue to be more widely and readily available. Embedded fintech is more debatable, and will depend on the host brand and what it stands for: do you really want to open a brokerage account with Walgreens?"