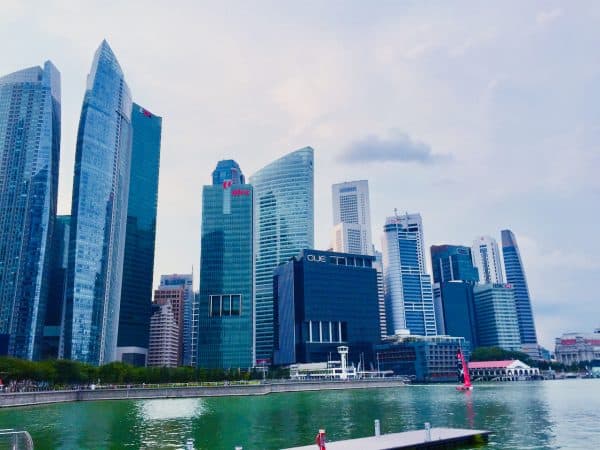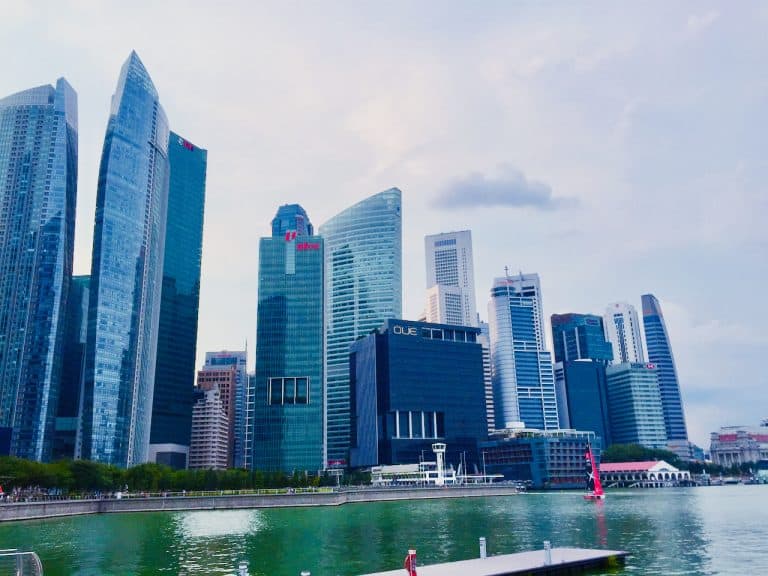 UOB (SGX: U11) and digital securities exchange ADDX have concluded the digitization and digital custody of the inaugural sustainability-linked bond recently introduced by Sembcorp Industries. This initiative comes amid "a rise in the use of digital securities to enhance the efficiency of bonds and other fixed income instruments."
As mentioned in a release shared with CI, UOB has been appointed as a joint lead manager for the SGD 675-million sustainability-linked bond "issued by Sembcorp, through its wholly-owned subsidiary Sembcorp Financial Services (SFS)." The bank also teamed up with ADDX to "custodize and manage a SGD 50-million portion of the bond."
Digital bonds make use of technologies like blockchain/DLT and smart contracts in order to eliminate time-consuming manual processes in the bond's custody and post-trade administration. A digital bond can be managed "more efficiently as corporate actions such as coupon payments can be carried out with self-executing instructions on a single, distributed ledger," the announcement explained while adding that digital bonds are also "more efficient, less error prone and less costly for the issuer, investors and the banks underwriting the deal compared with traditional bonds."
Sembcorp's ten-and-a-half-year sustainability-linked bond is "due in 2032 and has been priced at a coupon rate of 2.66 per cent per annum," the updated noted while adding that sustainability-linked bonds involve issuers pledging to "improve their performance against tailor-made ESG (environmental, social and governance) targets."
Via this sustainability-linked bond, Sembcorp has "committed to a Sustainability Performance Target (SPT) of reducing its greenhouse gas emissions intensity to 0.40 tonnes of carbon dioxide equivalent per megawatt hour (tCO2e/MWh) or lower by 31 December 2025."
If the SPT is not met, the coupon rate will step up by 0.25 percentage points per annum from the first interest payment date on or after 1 April 2026. The bond payment obligations of SFS will be unconditionally and irrevocably guaranteed by Sembcorp.
Frederick Chin, Head of Group Wholesale Banking and Markets, UOB, stated:
"At UOB, we believe in being at the forefront of providing progressive financial solutions that meet the needs of companies. This means anticipating market trends and having the foresight to strike new collaborations with like-minded parties, such as ADDX.
Chin added:
"The collaboration with ADDX helps our corporate clients such as Sembcorp tap the benefits of digital bond issuance for security, time and cost efficiencies. Such initiatives enable our corporate clients in Singapore and across the region to engage a wider base of investors and enjoy the benefits of asset tokenisation. The use of distributed ledger technology (DLT) and asset tokenisation has strong potential in radically improving how capital markets can operate in the future and it is important our clients can take advantage of such new technologies."
Oi Yee Choo, CCO at ADDX, remarked:
"In the past year, digital securities have achieved a high level of acceptance among blue-chip issuers of bonds and other securities globally. The collaborative work by UOB and ADDX was pioneering in nature because it involved a sustainability-linked bond. Digital securities are in fact well-suited for this use case, because smart contract technology is designed to enable automated actions throughout the life cycle of a bond, including adjustments to the coupon rate, if needed."
She added that as digital bonds "enter a phase of widespread adoption, the cost of fundraising through bonds and other fixed income instruments will continue to fall, and companies that embrace the new technology will be able to raise capital more efficiently."

Sponsored Links by DQ Promote