Digital banking continues to be a hot sector of Fintech as Germany-based N26 has announced a $900 million "record-breaking" funding round at a whopping $9+ billion valuation. The capital infusion was led by Third Point Ventures and Coatue Management, with Dragoneer Investment Group joining as well as existing N26 investors.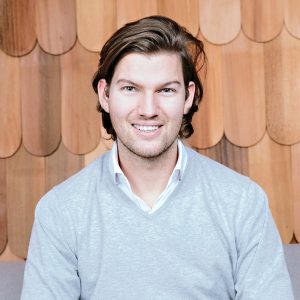 Valentin Stalf, CEO and co-Founder of N26, stated:
"This recent financing round solidifies the fact that retail banking as we know it has changed. With our fresh capital, we are in pole position to become one of the biggest retail banks in Europe, all without a single branch."
N26 noted that with this round the digital bank becomes the highest valued Fintech in Germany and among the top 20 Fintechs in the world.
N26 reports over 7 million customers across 25 different countries, including the US, adding that it expects to process more than $90 billion in transactions during 2021.
N26 said it will add around 1000 new employees with the funding as it seeks to expand its reach while improving its tech stack and cybersecurity. The company added that it will also expand its employee equity pool while broadening Employee Stock Ownership Plan (ESOP) participation to 100% of employees as part of one of the largest ESOP programs in Europe.
Of note, is the fact that N26 said it had told the German regulator it would only onboard a maximum of 50,000 – 70,000 customers per month. N26 explained that it is possible that new customers in certain markets may be temporarily redirected to a waiting list. Existing customers will not be affected, or have any changes to their accounts or their N26 banking experience.
Maximilian Tayenthal, co-CEO and co-founder of N26 said it is important to them that they can share the success of N26 with their employees.
"Without them, we would not be the company we are today."
Banking globally is rapidly moving away from its legacy bank branch model that is expensive to maintain. By removing these costs, neobanks or digital banks are able to provide superior services to a broader market at a lower price point. Meanwhile, traditional banks have struggled to shutter bank branches due to regulatory challenges along with an entrenched culture that struggles with change.

N26 currently has ten different office locations around the world. The bank was founded in 2013 and currently has over 1500 employees.

Sponsored