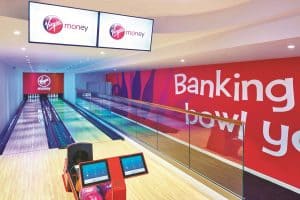 Virgin Money has reportedly entered a contract with Hometrack in order to gain insight into the potential impact of climate change on its portfolio.
Building on their business relationship, Virgin Money will aim to benefit from Hometrack's Climate Change Risk analysis, which is offered via a partnership with Ambiental and Terrafirma.
Hometrack will also help the bank as it works towards meeting ongoing regulation from the Bank of England (BoE).
In addition to assessing and evaluating the risk of climate change in the near term, Hometrack will examine how risk is expected to develop across Virgin Money's portfolio.
Mark Thundercliffe, Chief Risk Officer at Virgin Money, stated:
"The Climate Change Risk analysis along with other valuable insight from Hometrack that we will now receive will mean Virgin Money can better understand the risks and opportunities in the current market while also planning accordingly for the future."
George Robbins, VP Commercial at Hometrack, remarked:
"Changing regulation around climate change is one of the biggest challenges facing lenders in today's market. Indeed, it's an issue that is set to face the industry for the long term – it isn't going to dissipate any time soon. We welcome Virgin Money's appetite to address this challenge early on and will support them as they gain control of its risk exposure based on our market leading data and analysis."
If you're involved in the residential property market, you "need" Hometrack, the company claims. Major businesses across the property ecosystem, from lenders, to investors, advisers, developers and housing associations, depend on their fast, accurate market intelligence and valuations to "decide where to invest and develop, what to lend on and how to optimize assets."

Established in the UK in 1999, Hometrack is "trusted by major mortgage lenders, housebuilders and government bodies." They launched their AVM in 2002 and now offer "over 50 million automated valuations each year." They are "expanding into European and APAC markets via partnerships with market leaders such as CRIF."

Hometrack is part of Zoopla Limited, which is the owner of "some of the UK's most trusted digital platforms including Zoopla, uSwitch, PrimeLocation and Property Software Group." Hometrack is also "a founding member of the European AVM Alliance."

As noted by its management, Virgin Money is the new "disruptive force" in UK banking. It aims to bring together the history and expertise of Clydesdale Bank, Yorkshire Bank and Virgin Money.

Virgin Money claims that it is the only bank outside the 'Big 5' that "boasts a genuine full-service personal and business banking capability." They serve 6.4 million customers across the UK through "a digital-first approach that offers leading online and mobile services, supported by telephone and branch banking, including a national network of branches and business banking centres."

Virgin Money is structured around three divisions – personal, mortgages and business – "offering a full range of products and services for consumers and small and medium sized businesses, delivered through our leading technology platform to deliver a consistently world class experience for customers." Their goal is to become "a new force in consumer and business banking that will disrupt the status quo."

Sponsored