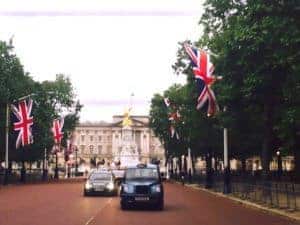 LHV UK, the financial and payment services platform for Fintechs, is forming a partnership with Tuum, the modular Core banking platform providing back-end systems which aim to support transactional retail and business banking.
Through the partnership, Tuum will aim to provide a single API-powered payments platform, which gives Fintech firms and financial institutions 24/7 access to instant payments, in GBP as well as Euro, through the UK Faster Payments and SEPA Instant Schemes.
Via this proposition, Tuum's clients should get access to LHV's standard banking services like safeguarding funds, Virtual IBANs, multicurrency bank accounts and FX.
GerliPay, a Fintech challenger offering a virtual payments service for startups, SMEs and large companies, will reportedly be the first to go live, and take advantage of the benefits of this service, with a pipeline of other firms to follow soon.
The partnership should improve LHV's existing business strategy and bring new clients to LHV's direct market product offering. At present, nearly 200 firms have selected LHV to access instant Euro and GBP payments via its API 'LHV Connect'.
Andres Kitter, Head of LHV UK, stated:
"Tuum is one of the leading core banking platform providers, servicing numerous established corporates and high-growth fintechs. This partnership allows LHV and Tuum to mutually service customers across a wide range of industries. This proposition allows us to further cement our reputation as the go-to Banking-as-a-Service provider across the UK and Europe.
He added:
"Delivering robust and cutting-edge payment services that allow fintechs to focus on other business priorities is of vital importance to us. LHV provides a single platform from which a variety of banking products can be consumed with minimal operational resources required. Our own direct offering is trialled, tested and widely appraised, and with the addition of Tuum's banking architecture capabilities, we become a one-stop-shop for aspiring fintechs."
Tuum's Global Head of Alliances and Partnerships, Julien Douve, remarked:
"LHV is one of the most prominent and future-facing financial institutions on the market, combining technical and operational excellence with a strong vision to enable the development of cutting edge financial use cases. This strategic partnership will be a formidable accelerator of innovation for the fintech community. Clients and prospects of Tuum can now avail of the wide range of payment and banking services offered by LHV right from the get-go, enabling faster than ever times to market for new products and services"
Sponsored