Peer-to-peer lender Proplend says it has completed its first ever investor funded commercial property VAT loan.
Proplend is an online investment platform that allows individuals to participate in first charge security commercial property loans that earn on average 5-12% per year.
Proplend reports that it completed the investor-funded VAT loan on Friday. The £1.8 million loan was due on the purchase of a £9 million property located in South London.
Proplend explains that VAT of 20% is chargeable to the purchaser of a building elected for VAT. While the VAT is recoverable, this can create a challenge for the purchaser regarding a short-term cash flow issue. Not only do they need to put up a deposit of up to 40% but then an additional 20% to cover the VAT liability. Proplend states that often the VAT element of the purchase can be forgotten about until the last minute and the transaction has to be turned around very quickly. Proplend turned the transaction around within 5 days.
Matthew Davies of Opes Financial introduced the transaction to Proplend. Davies commented:
"Having been left in the lurch by a VAT lender was unable to complete on the deal, we were very stressed. Proplend came in and delivered the full £1,800,000 needed to fund the VAT extremely quickly in an almost seamless admin process. I am extremely impressed at the level of service and professionalism at Proplend. Special Thanks to Brian, Peter and Stewart who confidently and efficiently delivered. I would not hesitate to work with Proplend again"
Proplend notes that it is also able to fund both the senior debt and the VAT loan should a transaction require it.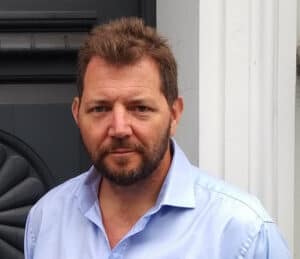 Brian Bartaby, CEO of Proplend stated:
"Given that 80% of commercial properties in the UK are elected for VAT, we always saw VAT loans as a complementary addition to our existing product suite of short-term bridge and medium-term commercial property loans. Thank you to Matthew for introducing the opportunity and the team, including the lawyers, who worked hard to complete the transaction in a timely manner. Good teamwork is essential."
Proplend recently hired Peter Bloom, a VAT lending veteran, as a non-exec director.
Proplend is a Financial Conduct Authority regulated platform for investor funded commercial property loans that match commercial property investor demand for loans with investor demand for income. Proplend reports that it has completed over £140 million of lending in the UK.