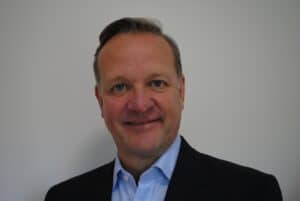 LedgerEdge, a digital corporate bond trading marketplace, has hired senior fixed-income executive Dom Holland to take the role of Business Development for the US. Holland will report to new CEO Michelle Neal. Holland brings over 15 years of senior leadership to his new role. He was previously Head of Fixed Income Electronic Markets at BNY Mellon, and prior to that held senior roles at Deutsche Bank and RBC Capital Markets. He is currently an adviser to River Avenue, Bond 180, and Strategic Ratings.
LedgerEdge says this appointment will support its US expansion of the firm, which is rolling out a global corporate bond trading platform built on distributed ledger technology. LedgerEdge is launching a UK multi-lateral trading facility followed by a launch of a US alternative trading system (ATS) in Q1 2022.
Founded in 2020, LedgerEdge has created a new ecosystem in which participants are said to maintain control of their data, see the market more clearly, and unlock liquidity in the $41 trillion global corporate bond market.
David Nicol, CEO and Co-Founder of LedgerEdge, said:
"Dom's extensive network and reputation as an innovator in bond trading will prove invaluable to the firm as we build our US business."
Neal added that Holland's credibility in credit markets, coupled with a focus on client relationships are crucial to the next chapters of growth in the US.