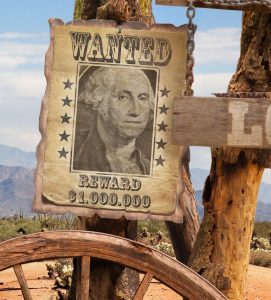 Imprint, which provides branded payments and rewards products, has announced a $38 million Series A round that was led by Kleiner Perkins with Fintech Stripe participating.
Imprint is focused on developing the "most rewarding, and most inclusive way for customers to pay at the brands they love," according to a release.
Imprint's first product is "a branded rewards card that puts customers first, with no credit inquiries, no interest, and absolutely no fees," the announcement revealed.
With Imprint, brands are able to take ownership of how their clients make payments, "significantly reduce their cost to process payments, and reinvest these savings into rich rewards for their customers."
As a result, brands are able to increase retention and customer lifetime value "with minimal investment," the announcement added.
Daragh Murphy, CEO & Co-founder of Imprint, stated:
"The branded-payment space has not changed since co-branded credit cards were introduced in the 90s and no longer meets the needs of modern brands and modern customers. We see an opportunity to provide a branded payment service that reduces payments costs for brands, while empowering them to offer their customers a brand-centric payments experience and rich rewards. We're seeing a generational shift away from credit cards, and we've built an inclusive product that offers almost 100% of customers access to great rewards and customized experiences at their favorite brands."
With costs to acquire new clients becoming unsustainable, "a focus on customer loyalty is more important than ever," the update noted.
Imprint aims to offer a cost-effective platform to "boost retention and increase the lifetime value of every customer." Since the savings from payment processing costs fund the rewards, customers will receive 5% back "every time they shop at their favorite brands and 1% back when they shop at other brands they love," the update noted.
Imprint works cooperatively with each brand to "ensure that customers get the tailored benefits and experiences that create long lasting loyalty, and Imprint is constantly building new ways for customers to earn rewards and showcase their status."
Any brand may choose to design their own end-to-end experience and "get it up and running in less than a week, with minimal technical investment." Imprint's commerce platform apps and APIs enable brands to easily integrate their payment method at the time of check-out "or anywhere else in their online or app experience," the update confirmed.
Gaurav Ahuja, Chairman & Co-founder of Imprint and Partner at Thrive Capital, remarked:
"Imprint is focused on shifting the payments paradigm to positive-sum for brands and their customers. We empower great brands to cut out the middlemen, pointing economic value traditionally captured by legacy banks back to brands and their customers. This results in customers who are more loyal and higher spenders."
This latest investment round of equity funding will aim to support Imprint's ongoing growth, market expansion efforts, as well as partnership development.
Following this capital injection, Imprint has acquired $53 million in funding. Imprint's backers include established funds, major Fintechs, and individual investors, such as Kleiner Perkins, Stripe, Thrive Capital, Affirm, Allen & Co., James Corden, Lloyd Blankfein, and the CEOs of leading consumer brands.
Chris Sperandio, corporate development lead at Stripe, added:
"As consumers' purchasing behavior continues to evolve, it makes sense to offer them merchant-specific cards that are tailored to their environment. We're excited to partner with Imprint, both by investing in their business and by using Stripe Issuing infrastructure to power their product."
Sponsored