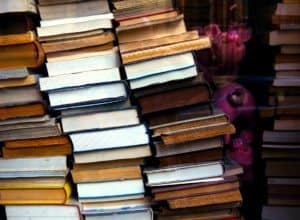 Eigen Technologies, the international intelligent document processing (IDP) provider, and NetDocuments, the Cloud content management platform where legal professionals do work, have entered a new partnership, and developed a tech integration connecting the platforms.
Shared and new clients have "already taken advantage of the new offering," according to an update shared with CI.
NetDocuments clients have large amounts of business data that is "trapped" inside documents. Eigen's IDP tech enables NetDocuments clients to "unlock and use that data, making it available as powerful metadata to drive analytics, manage obligations and ensure policy compliance."
In turn, customers are able to seamlessly integrate Eigen's no-code IDP app into NetDocuments' secure content management platform "automating new document intake workflows."
Eigen's and NetDocuments' integration is "applicable in multiple use cases across many industries, such as:
Regulatory Reporting & Compliance – automate extraction of pertinent information for compliance exercises.
Underwriting & Insurance Policy Management – enhance risk management and improve decision making.
Classify Documents – create models for discovering PII or for contract obligations management.
Create and Deliver Custom AI Solutions – training models on low volumes of example documents improves speed to production and reduces cost compared to building from scratch.
John Krog, VP of Partnerships at Eigen Technologies, stated:
"Eigen and NetDocuments are the perfect combination, each providing a complementary technology. The combination of Eigen's best-in-class IDP technology and NetDocuments highly trusted content services gives the market exactly what it needs. As we both know from market experience, there is billions of dollars of data that is currently trapped and unusable. The ability to extract that data with Eigen and manage it with NetDocuments solves this problem. It has been great to collaborate to get this far and I am looking forward to taking this forward together."
Reza Parsia, VP, Strategic Partner Management at NetDocuments, remarked:
"Eigen Technologies has done some phenomenal work in the IDP space, and we are delighted to have them join the NetDocuments ISV Partner network. Our mission is united, to deliver more value to mutual customers by enhancing their NetDocuments platform experience."
As mentioned in a release, Eigen Technologies is  an intelligent document processing (IDP) firm that "enables its clients to quickly and precisely extract answers from their documents, so they can better manage risk, scale operations, automate processes and navigate dynamic regulatory environments."

Eigen's no-code AI-enhanced platform uses machine learning to "automate the extraction of answers from documents and can be applied to a wide variety of use cases." It understands context and aims to provide improved accuracy "on far fewer training documents, while protecting the security of clients' data."

The firm's customers reportedly include Goldman Sachs, ING, BlackRock and Allen & Overy. Nearly half of all international and systemically important banks (G-SIBs) use Eigen to "overcome their document and data challenges," the company claims.

Eigen is reportedly "backed by Goldman Sachs, Temasek, Lakestar, Dawn Capital, ING Ventures, Anthemis and the Sony Innovation Fund by IGV."

Established in 1999, with 3,400+ enterprise customers worldwide, NetDocuments is "the legal industry's most trusted cloud-based content services and productivity platform."

Complete with built-in security, compliance, and governance solutions, NetDocuments "offers document management, email management and collaboration technology complete with disaster recovery, enterprise search, and matter centricity features."

Sponsored