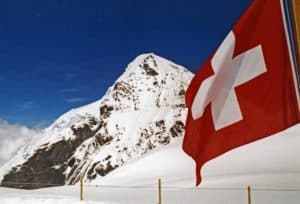 Cryptocurrency exchange-traded products (ETP) issuer 21Shares this week announced the seed funding of the 21Shares Polygon ETP (Ticker: POLY) on the SIX Swiss Exchange by the Polygon Foundation.
The 21Shares Polygon ETP (Ticker: POLY) tracks the investment results of Polygon, an Ethereum scaling platform. Hosting more than 3,000 applications, Polygon has become a popular full-stack Ethereum scaling solution due to its high speed, low transaction cost, and network composability.
Investors wishing to access the 21Shares Polygon ETP just needs a bank or broker that has access to the SIX Swiss Exchange. No additional special set-up needed. The ETP is fully backed with the underlying crypto asset and is held in an institutional-grade security and custody solution, using cold storage and safety measures such as multiple private keys, whitelisting, and audit trails.
"Adding Polygon to our already expansive suite of single-asset ETPs delivers another simple and easy option for investors to enter the crypto asset class, and allows us to continue fulfilling our mission to build the simplest and most transparent way to access this asset class," 21Shares co-founder and CEO Hany Rashwan.
"Around the world, there's a growing number of private and institutional investors who are realizing the economy-wide transformation that's underway as a result of NFTs and DeFi," Polygon co-founder Sandeep Nailwal added. "With Polygon's unique technology underpinning this crypto asset revolution, we anticipate the growth in terms of both investor interest and capital inflows to accelerate over the foreseeable future."
"We are excited to be supporting the launch of the Polygon ETP and deepening our successful partnership with 21Shares," Flow Traders head of digital asset trading Michael Lie said. "As the number one crypto ETP liquidity provider, Flow Traders is at the forefront of enabling this fast-growing crypto asset class. This listing is another clear indication of the increasing expectations of both investors and issuers striving for more innovative products."
21Shares said it currently manages more than $2.9B billion in 18 cryptocurrency ETPs and 78 listings, including two new basket ETPs, featuring the eligible top five and top 10 crypto assets. Their crypto ETP products are listed on eight regulated European and Swiss trading exchanges.

Sponsored Links by DQ Promote