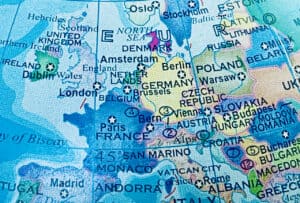 Capchase, a provider of non-dilutive capital for recurring-revenue companies, will expand to Denmark, Sweden, and Finland, the company announced this week. Commensurate hiring to staff the growth will soon begin.
The move builds on Capchase's customer growth in the Nordics since launching in Europe in the spring of 2021. It said it has provided capital to a range of Scandinavian companies across SMB SaaS and enterprise SaaS industries, as well as consumer subscription businesses.
Last month, Capchase announced the industry's first high yield product called Capchase Earn. It generates three per cent return and allows companies to reduce their overall cost of capital. The service enables startups with idle cash reserves from sources such as a recent fundraise to offset rates on other financing products.
Earlier in 2021, it announced two separate funding rounds totalling $405 million from investors including QED ventures, Bling Capital, Caffeinated Capital and SciFI, launched a series of new financial products and made hundreds of millions in funding available to hundreds of European startups.
"As a Swedish native it gives me particular pleasure that Capchase is making such a major investment in Scandinavia," MD for Europe Henrik Grim said. "I've experienced first-hand just how innovative and vibrant the tech scene is in the Nordics. There are thousands of very exciting startups coming through, many of which are hungry for new, more flexible ways of financing their growth."
"Coming back strongly after covid, we were considering our options to finance even faster growth, while minimizing dilution," Soundtrack Your Brand founder and CEO Ola Sars said. "Having been users of venture debt before, we considered that route again, but heard about Capchase. After a process that was at least 10x the speed vs our previous experiences, we realized the product and terms were much more flexible and significantly lower cost for us."

Sponsored