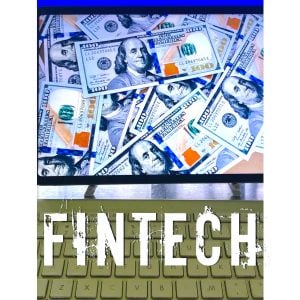 Numerated, a fast-growing Fintech SaaS firm, has reportedly acquired Fincura Inc., "adding spreading automation and financial analysis to Numerated's Digital Loan Origination System."
The acquisition expands Numerated's underwriting capabilities for business loans that "require deep financial analysis, improving the experience for lenders and their borrowers, and ultimately saving valuable time while improving the financial institution's understanding of risk," according to a release.
Like Numerated, Fincura was established in 2017—by bankers, for bankers—with the goal of "taking the frustration out of traditional spreading processes through the use of data and technology."
Fincura's solution "combines Optical Character Recognition (OCR), Artificial Intelligence, and an intuitive lender experience to automate the time-consuming, error-prone process of financial spreading and analysis when underwriting business loans."
The announcement also mentioned that these capabilities have "been embedded into Numerated's Digital Loan Origination System and will be available to all customers starting in Q1 2022."
With this acquisition, Numerated users will be able to:
Automatically extract and normalize data from any financial statement or tax return in minutes.
Quickly spread and analyze complex financials with 100 percent accuracy, using a combination of AI and lender controls.
Easily configure and administer spreading templates to ensure underwriting consistency across lenders.
Numerated CEO and co-founder Dan O'Malley, stated:
"Numerated was founded on a vision of radically simplifying business banking for financial institutions and their clients through data. And much of that data is buried in financial statements and tax returns—making the process slow for both the financial institution and their business clients. With the Fincura acquisition we simultaneously make progress against two of our fundamental goals: a significantly better borrower experience and reduced work for bankers. This acquisition is another major milestone on our journey to building the future of business banking."
Fincura CEO and co-founder Max Blumenthal, remarked:
"Fincura set out to solve a significant problem for financial institutions in helping them rapidly and accurately analyze the finances of a business by creating an awesome loan application experience for the borrower, and trustworthy data for the banker. Joining forces with Numerated makes perfect sense as it combines best-in-class spreading and financial analysis capabilities with a complete and modern business origination platform. Together, we will deliver an unparalleled experience to Numerated and Fincura clients."
As noted in a release, Numerated is a software-as-a-service or SaaS digital loan origination system for business banking that "dramatically reduces work for financial institutions and their customers by using data."
Banks and credit unions use Numerated to "meet businesses' expectations for digital convenience, and to bring efficiency gains to internal teams."
The platform's use of data "streamlines originations for any business banking product, from application to decision to close."
Over 500,000 businesses and 30,000 financial institution associates have "leveraged the platform to process over $50 billion in lending."
As mentioned in the update, Fincura "unlocks data that is trapped in financial statements, spreadsheets, databases, and workflow tools for commercial lenders to optimize operations and future-proof their business."
By bringing together artificial intelligence and human judgment, Fincura's financial insight engine "extracts financial data from scanned, unstructured documents and ensures that every team has easy access to a unified, transparent, and deep data asset."