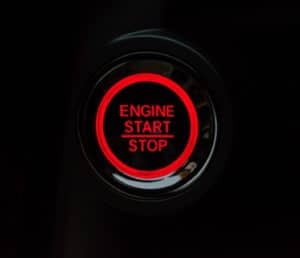 New research from digital institutional investment platform VALK shows professional investors are increasingly focusing on cryptocurrency and digital assets as worries about stretched equity valuations and poor yields in the fixed income markets grow.
Its study among professional investors working in eight major economies for institutions holding more than $1 trillion in assets under management in total, found one third recently invested in crypto assets for the first time while 55 per cent have increased their allocations.
Almost all the investors questioned in the UK, US, France, Germany, Hong Kong, Singapore, Australia, and Brazil believe the strong performance of crypto asset class during the COVID-19 crisis has changed institutional views on the sector. More than half (53 per cent) "strongly" agree digital assets are a viable asset class while 45 per cent "slightly" agree with this view.
The research for VALK, which has developed an aggregator portfolio management system enabling institutions to manage their DeFi portfolio on one interface on a smart account and is due to launch it in January, shows institutions are worried about equity valuations and fixed income yields.
Around 91 per cent are concerned about stretched equity valuations with 48 per cent saying they are very concerned. Nine in 10 are worried about fixed income yields with 39 per cent being very worried. More than one-fifth (22 per cent) expect a dramatic increase in the number of investment-grade bonds paying negative yields in the year ahead.
VALK's Aggregator platform creates pools to act as a non-custodial portfolio management system for digital asset managers and funds and is an API for protocols, connecting financial institutions to crypto markets and enabling a variety of yield-generating strategies to be deployed.
In the next few weeks, VALK will launch MERLIN, a DeFi smart wallet that allows investors to monitor their DeFi positions. Integrated with protocols such as Compound and Aave, users will be able to connect their wallets using Metamask or just by pasting their address. VALK said MERLIN will help address one of the main obstacles preventing institutional access to DeFi, which is the difficulty in managing portfolios across multiple protocols. This can create several problems including difficulty in tracking any profit or loss made against initial investments.
"The institutional investment switch to crypto and digital assets is well underway and the research highlights that with a third making their first investment recently," VALK's Antoine Loth said. "It's a similar story in the wider DeFi market institutions increasingly dominating transactions with recent data showing they accounted for 60 per cent of all transactions in the sector in the second quarter of 2021."
"VALK's aggregator is ideally suited to serve the growing institutional interest and bridges the gap between traditional financial institutions and DeFi, by solving current issues in the industry, including the regulatory landscape and security concerns surrounding DeFi."

The research found confidence in the crypto sector among the institutional sector is strong with 54 per cent believing the total market capitalization of cryptocurrencies will grow to $3 trillion or more by the end of next year from around $2 trillion now. By 2025 46 per cent believe total market capitalization will be $6 trillion or more.

The fast growth and success at VALK, which is backed by leading venture capital funds and strategic financial investors like SIX Group, Ascension Ventures and Metavallon, has been recognized by inclusion in the Financial Conduct Authority regulatory sandbox and Tech Nation's Fintech 4.0.

Launching in 2019, VALK aims to make global private markets digital and connected by offering an end-to-end solution that improves processes and transforms how private transactions are conducted, the company said.

Sponsored