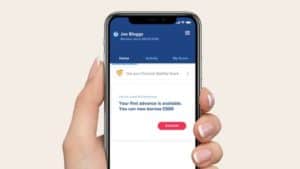 Creditspring says its customers have grown by almost 430% in the last 12 months having surpassed 100,000 customers. Last July, the direct lender reported topping 50,000 customers.
Creditspring is a "credit subscription service" that is regulated by the UK Financial Conduct Authority. Option Finance has a good explanation as to how the service works.
Creditspring states that since its launch in 2016, the company has lent a total of £30 million, with half of this lent over the last six months.
Neil Kadagathur, Co-Founder and CEO of Creditspring, said that reaching 100,000 members is a milestone in their goal to top one million customers in the next five years.
"With household finances being forced to stretch further this year due to the continued impact of the pandemic and the spike in inflation and living costs, we've broken the 100,000 barrier sooner than expected," said Kadagathur. "As the costly Christmas period fast approaches, and many fearful another lockdown may be on the horizon, the need for affordable credit options is only going to increase over the next few months. We're firm believers that lenders have a responsibility to offer transparent, affordable options for those who'd otherwise struggle to access mainstream loans. With our credit builder product – Step – we hope to help people to improve their credit score and restore their financial health."
Creditspring states that 18% of the population can not withstand another COVID induced lockdown. The company explains:
"… many of these borrowers have limited access to mainstream lending products, due to credit files that are thin or in need of repair, they are more susceptible to unscrupulous, unregulated lenders – and are at risk of becoming trapped in a cycle of debt."