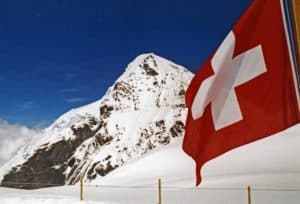 Following the announcement of a crypto-focused partnership with Sygnum Bank earlier in 2021,  Bordier & Cie, a Swiss private banking institution established in 1844, is confirming that it's notably the first bank in Switzerland to enter a strategic partnership with Moonfare, the private equity Fintech which has acquired $125 million from Insight Partners in the US.
Moonfare reportedly has access to major private equity funds, enabling Bordier to offer its customers with a wider selection of private equity investment deals while, at the same time, making it available to smaller customers as well.
The private equity asset class has seen steady growth during recent years. With assets under management (AUM) of more than $4 trillion, private equity today is not really a niche asset class any more. Previously, it had been reserved mainly for institutional investors, but it's now becoming more widely accessible.
With 2020's arrival of Christian Skaanild as a Managing Partner, Bordier & Cie has managed to enhance its overall strategic focus on the private equity asset class.
Skaanild is an experienced industry professional, having spent more than 2 decades working in private equity before joining Bordier & Cie.
The partnership gives Bordier & Cie's private customers access to Moonfare's portfolio of high-performing funds, further broadening its current offering of major private equity and VC funds.
The partnership is unique in the Swiss private banking sector and will also include global operations where both firms are present, including the United Kingdom, Singapore and France.
Christian Skaanild, Managing Partner at Bordier & Cie, stated:
"My partners and I share a strong conviction that the private equity asset class has a home in long term investment portfolios of private clients. To expand Bordier & Cie's unique offering in the asset class isa strategic priority for our bank and we are delighted to sign this partnership with Moonfare. In only a short time, Moonfare has become the leading platform for individual investors in the private equity sector. Bordier & Cie provides its clients with impartial advice in building a diversified private equity portfolio, so that they may enjoy superior risk-adjusted returns from top performing funds."
Moonfare gives private investors access to various private market funds that had only been  available for institutions.
The platform has reportedly been adopted by individuals and their advisors seeking sizable returns, leading to the firm's steady growth during the last few months.
One of the main reasons for Moonfare's success is the wide asset class coverage it provides with carefully chosen high-performing funds. The firm's qualified investment team includes experienced industry professionals, who are responsible for conducing extensive due diligence and choose only a small percentage of funds covered.
Investors are also valuing the Moonfare platform that offers an intuitive user-experience and has innovative features like a secondary market enabling investors to sell their stakes, making illiquid asset classes a lot more liquid than before.
Dr. Steffen Pauls, CEO and Co-founder at Moonfare, remarked:
"We are delighted about this partnership with Bordier & Cie and are looking forward to combining the wealth management expertise of a nearly 200-year old Swiss bank with Moonfare's technology and unique offering of private investment opportunities. This partnership is another milestone for our growth strategy in Switzerland, which is one of Moonfare's fastest developing markets accounting for over 10% of our global AUM."
Sponsored