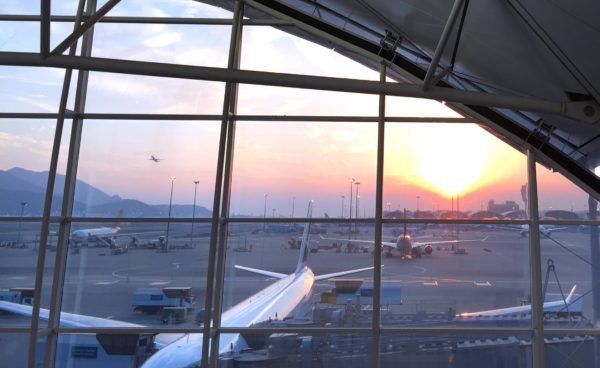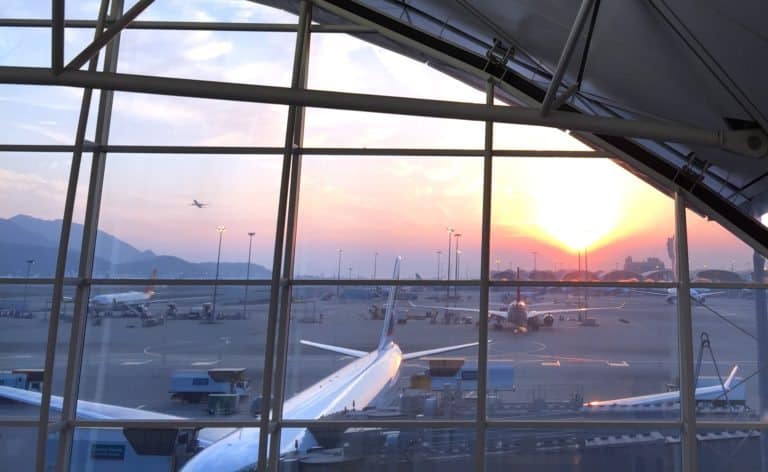 ZA International and Airport Authority Hong Kong (AAHK) have unveiled an easily accessible travel insurance to "create a seamless and frictionless travel experience through digital acceleration."
ZA International and AAHK seek to "leverage innovative technology and deep experience in passenger flow management" to achieve the following key objectives:
Co-creating disruptive insurance product: The two organizations have joined forces to create "ZA Flight Delay Insurance," a free service featuring fully-automated claims settlements. Powered by ZA International's proprietary system, "ZA Flight Delay Insurance" is the first-of-its-kind flight delay insurance product in Hong Kong that automatically triggers claims once a delay of six hours or more is detected, without the need to submit any supporting documents during the process.
Redefining travel experience: The tie-up will see AAHK adopt ZA International's Insurtech solution on "My HKG", the official mobile app of the Hong Kong International Airport (HKIA), alongside its existing features including real-time flight information and boarding alerts. The service enables passengers to get insured free of charge through the one-stop digital journey in the app, making travel insurance more accessible.
Digitalizing ecosystem of travel industry: The collaboration builds on ZA International's expertise in embedding digital insurance into various life scenarios. It serves as a use case to attract more potential partners to join ZA International and AAHK in building a tech-driven ecosystem, allowing the My HKG app to offer passengers a more comprehensive and customised experience.
Wayne Xu, President of ZA International, stated:
"As a leading Insurtech solution provider, ZA International strives to become the best partner of companies in their digital transformation, thereby integrating insurance into everyday life. HKIA is highly recognized around the globe for its service excellence and operational efficiency. The Smart Airport vision also echoes our mission of making lives better with technology. We are therefore pleased to work with AAHK to expand our partnership ecosystem into the aviation space. All travelers departing from HKIA[4] will be able to get insured for flight delays within a few taps, unleashing the power of digital insurance on fingertips."
Xu added:
"Life is commonly expected to return to a new normal in the post-pandemic world. A key implication for the travel industry is that people will become more protection-conscious. As countries and cities begin to weigh options of resuming air travel, we aspire to get our ourselves prepared with the right product and experience in order to address travelers' needs when the time comes. As part of the local community, our ambition is to contribute our technological capabilities to the strengthening of Hong Kong's position as a travel hub in the world."
Chris Au Young, GM, Data Analytics and Smart Airport of AAHK, remarked:
"Launched in partnership between AAHK and ZA, the free flight delay insurance represents the latest of our continuous efforts to offer innovative travel-related products to our passengers. The provision of My HKG as a platform for the pioneering product demonstrates AAHK's effort in striving to go beyond what a traditional airport offers to passengers. In addition to InsurTech, we are working with other industries including TravelTech, FinTech, Lifestyle Tech, etc. to create a new digital airport experience for our passengers."
In order to offer peace of mind for travelers amidst the ongoing COVID-19 crisis, ZA International also joins hands with AAHK to provide additional protection under its "ZA Relief Fund" to policyholders of "ZA Flight Delay Insurance" on exclusive terms.

Eligible policyholders will "receive a one-off HKD 30,000 benefit in the unfortunate event of being diagnosed of Covid-19 during the trip or within 14 days after returning to Hong Kong."

As covered, ZhongAn Technologies International Group Limited (ZA International) was established in Hong Kong in December 2017 by ZhongAn Online P & C Insurance Co., Ltd. (HKEX stock code: 6060), an online-only Insurtech in China, in order to "explore international business development, collaboration and investment opportunities in the areas of fintech and insurtech in overseas markets."

In August 2018, ZA International and SoftBank Vision Fund announced cooperation to "boost ZhongAn's technology solutions businesses outside China, with an initial focus on Asia."

In September 2018, ZA International announced that it would "support the digital transformation of Sompo, a Japanese insurance giant, with its next-generation insurance system built upon end-to-end cloud technologies."

In January 2019, ZA International and Grab, Southeast Asia's online-to-offline mobile platform, announced "the establishment of a joint venture to enter the digital insurance distribution business in the region."

On 24 March 2020, ZA Bank, a subsidiary of ZA International, officially "became the first virtual bank in Hong Kong, providing Hong Kong customers with banking products and services that break conventions and time boundaries."

On 4 May 2020, ZA Life Limited, a joint venture between ZA International and Fubon Life Insurance (Hong Kong) Company Limited, was "granted a digital-only insurer license by the Hong Kong Insurance Authority under its Fast Track pilot scheme, operating under the trade name 'ZA Insure'."

It aims to "serve the needs of different people with innovative insurance services and products, offering protection to a wider population."

On 25 February 2021, ZA International expanded its Insurtech footprint with "the launch of ZA Insure Select, the digital insurance broker platform of ZA International Insurance Broker Limited, to offer a range of signature insurance products."

ZA International Insurance Broker Limited is "a wholly-owned subsidiary of ZA International, and a licensed insurance broker company registered with the Insurance Authority (Licence No. FB1825)."

Sponsored