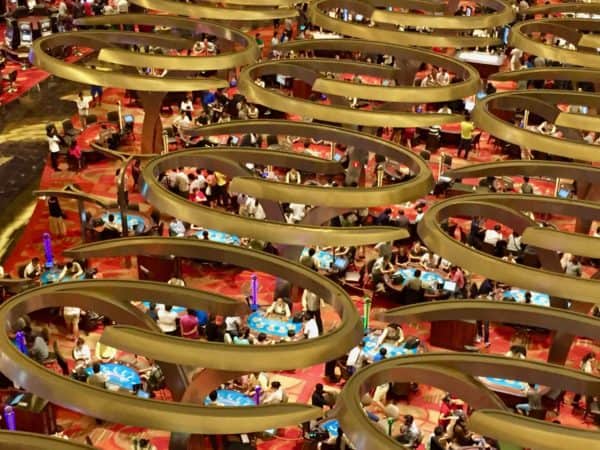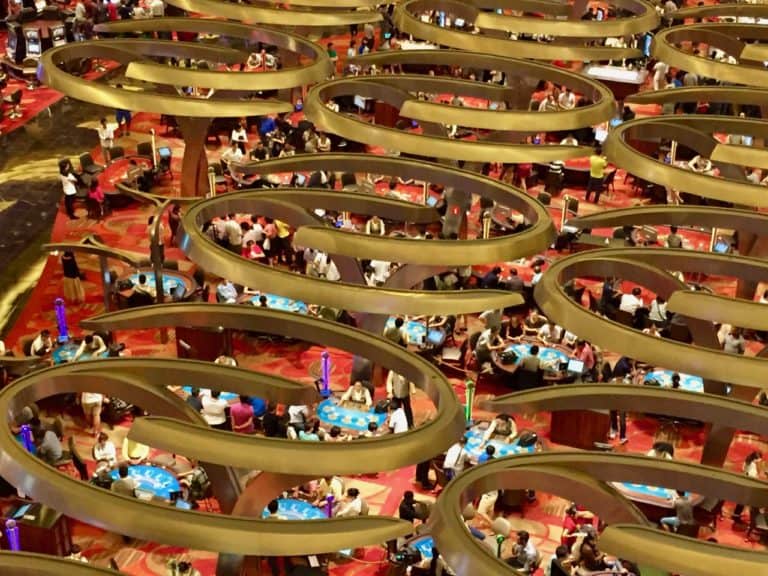 Binance has shut down its Singapore-facing crypto exchange.
The news follows a series of events that have eventually led to Binance exiting the top Asian Fintech market with a wholly owned trading platform.
Binance Singapore was originally granted an exemption from holding a license under the Payment Services Act as Singapore sought to incorporate greater regulations on certain financial services activities.
In September 2021, Binance announced that Singapore-based users would no longer be able to access Binance.com – its main trading platform.
At that time, Binance explained:
As of October 26, 2021, they will no longer be able to access the following products and offerings:
Fiat deposit
Crypto Buy/Sell with fiat
Spot Trading
Liquid Swap
The move is part of our work with the Monetary Authority of Singapore (MAS) to update our platform in compliance with local regulations.
Residents of Singapore can now register for an account on Binance.sg, which we are actively expanding and will offer a more complete suite of services and features to Singapore-based users.
For those users that remain on the Binance.com platform, please be aware that the following changes have been implemented:
As from 10 September 2021, Binance no longer supports the following products and offerings in Singapore:

SGD (Singapore dollar) trading pairs
SGD as a payment method for P2P trading
SGD payments by card

Binance.com will no longer accept a Singapore-issued ID for individuals seeking to register a new user account after 10 September 2021.
Existing Binance.com users will still be able to continue to access their Binance.com accounts, but will no longer be able to access the products and offerings outlined above.
The operation of Binance.sg for residents of Singapore is now over and Binance has reportedly withdrawn its application to provide crypto trading services in the country.
This most recent event follows the announcement that Binance had taken a considerable stake, 18%, in HG Exchange.
At the time of the investment, Richard Teng, CEO of Binance Singapore, commented:
"Crypto and traditional financial offerings continue to converge. Through this investment, we seek to work with HGX in enhancing offerings of products and services supported by blockchain technology. We aim to work collaboratively with HGX to enhance the blockchain ecosystem in Singapore."
Teng, previously an executive at both MAS and CEO of the Financial Services Regulatory Authority at Abu Dhabi Global Market, was selected to be the Executive Chairman of HG Exchange in September 2020, prior to joining Binance.sg.
Hg Exchange aims to offer 24/7 trading in both digital and non-digital capital markets. HG Exchange is powered by speedy blockchain Zilliqa , also based in Singapore.
The private exchange was accepted into the MAS Fintech Sandbox in 2020. Of note is the fact that HG Exchange was co-founded by PhillipCapital, Prime Partners, and Fundnel – a top securities crowdfunding platform serving sophisticated investors across Asia. The platform started trading digital assets in September 2020. HG Exchange reports more than one million clients and assets under management exceeding $35 billion. It aims to trade in digital securities, crypto as well as other alternative assets – across Asia to sophisticated investors. HG Exchange is authorized by MAS as a Recognised Market Operator.
So is the investment in HG Exchange the driving force behind the closure of Binance.sg?
In a Tweet, Binance founder Changpeng "CZ" Zhao said the pursuit of a crypto license in Singapore became "redundant" following the HG Exchange investment.
Clarification. Binance made a sizable investment into regulated exchange HGX last week. This investment made our own application somewhat redundant. We will continue to work through our partners to grow the crypto industry in Singapore. Onwards.https://t.co/D9oywGEavV

— CZ 🔶 Binance (@cz_binance) December 13, 2021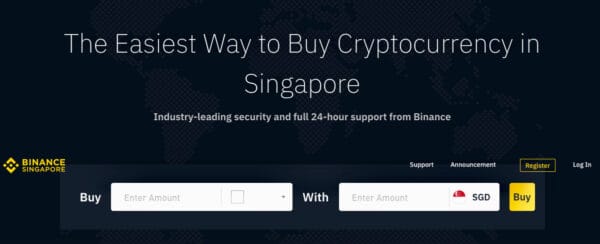 All of these events are taking place in an environment of greater regulation and more scrutiny of AML/KYC compliance and the ongoing challenge of nefarious activities in the crypto sector.

Binance was an early entrant in the crypto exchange sector and benefited by being first in a now crowded sector. By providing global services to a fast-growing global market, Binance has emerged as the largest crypto exchange in the world. Yet, new compliance challenges such as FATFs "travel rule" and national regulators scrutinizing crypto exchanges make Binance a big target in the eyes of certain regulators looking to make their mark on crypto compliance.  The Chairman of the US SEC Gary Gensler has frequently mentioned the need to bring crypto exchanges into a regulated environment. In October, Gensler explained that they currently have "robust authority" over crypto exchanges where people are "trading securities."

"What happens is we have a platform with a few commodities but mostly securities," said Gensler, sharing his opinion that most cryptocurrencies are securities and thus fall under existing security law.

Binance's challenge is to morph into a regulated exchange that adheres to national rules and global guidance while navigating the minefield of global securities regulators that are monitoring its activities. Its investment in HG Exchange, and closure of Binance.sg, is a major step in this direction. But, will it be enough?

Sponsored