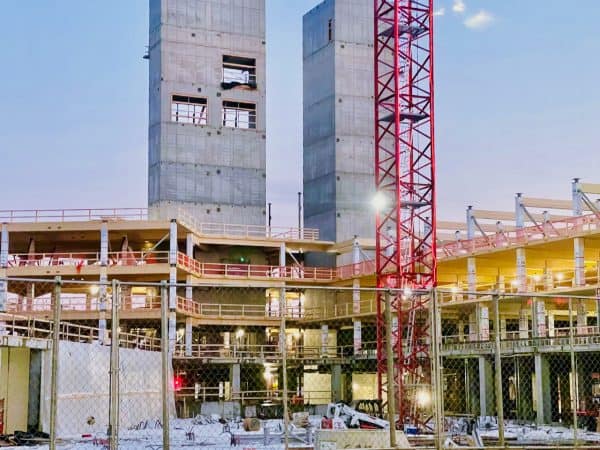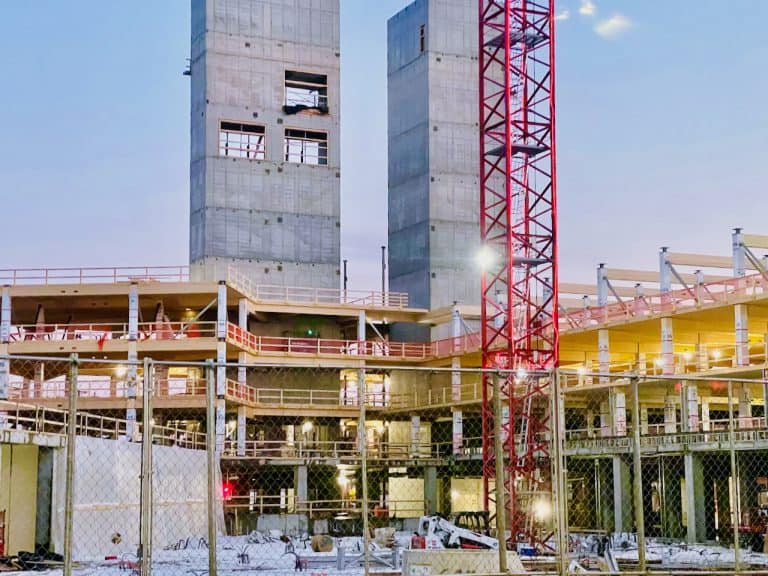 We recently connected with Adam Jeffcoat, the founder of StudioNX, an Emmy award-winning visual development house that creates character-driven IP for feature film, TV and games.
With around 20 years of industry experience, StudioNX also specializes in character design, 2d animation, and directing content for brands such as Marvel, Disney, Amazon Studios & Nickelodeon.
Jeffcoat talked about the latest NFT trends and why entertainment companies like Disney are considering NFTs. He also explained why his team chose to develop their platform on the Solana network.
Our conversation with Adam Jeffcoat is shared below.
Crowdfund Insider: First and foremost, let's give a short overview of 2021. What are the current NFT trends?
Why do major entertainment companies outside the crypto space — like Disney — go NFT?
Adam Jeffcoat: Coming from the animation world, NFTs kind of took us all by surprise. I think a lot of animation studios saw them as a fad but the trend certainly shouldn't be ignored. Big studios like Disney have realized it gives collectors a chance to own rare digital memorabilia which could be worth a fortune in the future.
Crowdfund Insider: When — and why did you decide to and apply your experience in cartoons to the field of decentralized technologies?
Adam Jeffcoat: The first cartoon project to take advantage of the emerging NFT space that caught our attention was from Ashton Kutcher and Mila Kunis of 'That 70s show' fame. They sold a collection of smoking cat NFTs that gave the buyers exclusive access to an online animated series called 'Stoner Cats'. At StudioNX we had been producing NFT art for other networks like X-cad and Blockasset but we realised now was the perfect time to make a collection of our own.
Back in 2013 we saw vast storytelling potential in the iPad and produced the first fully animated comic called 'Niko & the Sword of Light'. We built up a huge online fanbase and the project hit no1 on the Appstore and went on to become an Emmy award-winning tv series on Amazon Prime. Now in 2021, NFTs were providing a similar opportunity to make something cool that you could sell straight to your fans, bypassing the middle man. This is such an exciting route for independent creators like us, especially in the fast-moving world of crypto.
Crowdfund Insider: Tell us more about the upcoming Gorecats drop. What is your recipe for creating an NFT that really stands out?
Adam Jeffcoat: We always test the market with our fans first and in the summer we had a series of Gory cat sketches that Jim had posted on Reddit. They really struck a chord with the fans so we developed GORECATS, a collection of 1,111 NFTs combining our love of B-movie horror, nostalgic pixel art, and cute cats.
As storytellers, we wanted to make this much more than just a generative collection of art. Gorecats had to be a story-driven project with genuine audience engagement so we developed a mystery backstory about a detective who discovers a series of gruesome cat murders. By joining our mailing list, our audience can actually interact with the story and solve clues in order to unlock hidden rewards and find the true killer hidden somewhere in the collection.
In the story, the detective discovers a secret lab that has been experimenting on Gorecats, breeding them, and genetically altering their dna. In a twisted turn of events, one of the Gorecats in the lab becomes infected with a deadly biological virus and escapes. The virus spreads through the breed, turning them into relentlessly aggressive zombie cats.
Buyers of the NFTs can stake their cats (by literally putting a stake through their heart) for a chance to get a rare Zombie Gorecat. This is the only way to get one of these exclusive zombie NFT's as they are not for sale.
Crowdfund Insider: Who are your most loyal supporters? Are these the same people who used to love Garfield and classic horror films but have since fallen for technologies like blockchain and NFTs?
Why do adults want their favorite characters to be tokenized?
Adam Jeffcoat: We have a range of followers across our social media. We had a great response on Reddit from people who probably grew up in the B-movie era of the 80s like us. We also have connected with a younger generation who have grown up with blockchain technologies and see the real value behind the rise of tokenized art.
In our experience, we feel that people love to own art that makes them feel a certain way. In our case, it's capturing a love of pop culture, gruesome horror, and of course cute pixelart cats.
Crowdfund Insider: Why have you selected the Solana network? Were any other blockchains considered when you launched your own collection?
Adam Jeffcoat: When we first looked into making NFTs, we were originally put off by the heavy carbon footprint of minting, especially on the Ethereum blockchain. Then we found Solana which had a fraction of the cost and environmental impact. They also had a certain brand of generative NFT collections that were artist-driven and gaining massive popularity.
We contacted Magic Eden, an NFT marketplace that runs on the Solana network, and pitched them Gorecats. They loved both the artwork and the potential of the team so we are planning our first drop with them the first week of Jan 2022.
Crowdfund Insider: Where is the industry headed and what is the next step toward widespread NFT adoption?
Adam Jeffcoat: Despite our initial skepticism, we are now certain that NFTs are here to stay. Add to that the rise of the metaverse and we foresee a digital future where users will own a virtual gallery showing off their NFT collections for the world to see. NFTs give independent artists a chance to sell directly to their fans and give them exclusive access to content. This is going to flip the traditional model on its head and the puts ownership and control with the creator.
For us, we are not just developing a collection of art, we are creating an IP so we have set aside a large portion of revenue for development. Gorecats will ultimately determine its own success and could span into comics, animation, games and merchandise. It's certainly an exciting time for creators so at StudioNX, we remain irresponsibly bullish.
Gorecats are the sick and twisted brainchild of Emmy Award winning duo Adam Jeffcoat & Jim Bryson, of StudioNX animation. They have worked for many top name clients including Marvel, Disney and Amazon Studios.
We grew up watching B-movie horror films like Evil Dead, Bad Taste, Childs play and Gremlins and wanted to create an NFT collection that paid homage to that hilariously gruesome era of horror.