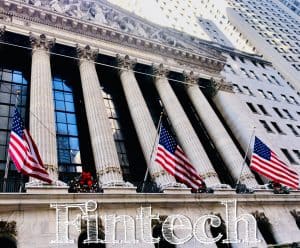 Anthemis Group, an investment platform that's focused on cultivating change in the financial system, has announced that they've now closed multiple funds.
Combined, the total raises exceed $700M, bringing the company's AUM to $1.2 billion. This key milestone comes more than 10 years after the firm emerged as one of the earliest and most active investors in the Fintech industry, signaling the next phase of growth for the firm as it "positions its platform, team and leadership for 2022 and beyond."
The announcement also mentioned that since its inception, Anthemis Group set out to transform the financial system and "how the world interacts with it, with diversity of thought, experience and leadership."
The update further noted that by deploying human and financial capital diversely and inclusively, they "created an innovative platform."
Given the success of their Asset Management Business, they are "poised to continue to expand their platform and influence the venture capital industry through how they invest and partner with companies and investors," the announcement added.
In order to support the growth of the company's full stack investment platform, Anthemis CEO , Amy Nauiokas has announced her "transition to co-Chief Investment Officer and co-Chair of the board alongside her co-founder, Sean Park. Briana van Strijp, who has "served as Anthemis' Chief Operating Officer since 2018 has taken on the role as Chief Executive Officer, leveraging over two decades of experience in strategy, innovation and organizational design and Gavin Holland transitioned from Ecosystem Development Partner, focused on maximizing the value of the Anthemis Ecosystem, to President of the firm, leveraging over 20 years of leadership experience in client and investor focused roles in top tier global organizations."
In order to support the success of the Asset Management Business, the company is "announcing additional promotions and new roles on the Investment Leadership Team" as follows:
Katie Palencsar has been "promoted to Managing Director and is now the Global Head of Venture Studio to continue expanding Anthemis' global venture studio footprint to help pre-seed companies grow."
Vica Manos, a current Partner at the firm, who "currently runs the early-stage vehicle at Anthemis, will be overseeing early stage investments globally."
Ruth Foxe Blader, a Partner at the firm, who "currently runs the first venture growth vehicle at Anthemis, will be overseeing venture growth investments globally."
Nauiokas stated:
"Anthemis' first 10 years were focused on proving our thesis-driven approach, building out our platform and launching our Asset Management Business. Given this great success and momentum, Anthemis Group is poised to lead and innovate the next wave of change within the industry," said.
Nauiokas added:
"Fintech's continuous evolution requires us to support companies at more levels of their growth as the market continues to reach new heights and to continue to innovate in how we do so. With these closes and our recent SPAC announcement, we are committed to supporting fintech companies across their life cycle. I am excited to dive further into growing our already incredible portfolio, and have ultimate trust in Bri to lead us in the next phase of our growth as we continue to lead the work in fixing what is broken in our financial system."
Briana van Strijp, Anthemis Group Chief Executive Officer, remarked:
"Because Anthemis was amongst the earliest investors in fintech and knows first-hand what it takes to go from an idea on a whiteboard to a high-growth regulated business, we have tremendous empathy for, and credibility with, the founders and executives that have built such great companies."
She also mentioned:
"As Anthemis Group focuses its next phase of growth on extending the Asset Management Business and further expanding the Group's impact, we will continue to find and partner with the best fintech companies committed to improving the world, drive further innovation and resilience into the financial system, and continue our accelerated momentum in a sustainable way. I am grateful for the opportunity to work with a purpose-led organization and such a gender, racially, geographically, culturally, and experientially diverse team and to lead us on this journey. And I am grateful for Amy and Sean's tremendous leadership, as well as their vision for a more fair and resilient financial system."
To learn more about Anthemis, check here.