Digital platforms for private securities, including the issuance, trading, and management of these assets, are becoming a thing in the Fintech sector. As individual investors have learned, much value is generated before a company pursues a public listing – or gets acquired. Jumping ahead of the IPO queue can generate significant gains.
Today, Singapore-based Qapita, an online investment platform, announced that it has hired Skanda Jayaraman, as CEO of its new marketplace for private securities.
Qapita has previously announced that an investment and a partnership by Citigroup to accelerate its platform. Qapita states that it plans to facilitate liquidity solutions via a digital marketplace enabling transactions for companies between investors and employee stakeholders.
Jayaraman was most recently the Managing Director and Head of Investment Banking at Spark Capital, one of India's mid-market investment banks. Jayaraman is said to bring a deep understanding of private market transactions and an extensive network of relationships with both the venture capital and private equity community.
Jayaraman will oversee the launch of Qapita marketplace which is expected to offer a full-stack solution to clients across India and Southeast Asia, including but not limited to liquidity solutions. Qapita's mission is to be a one-stop shop for all CapTable management for private companies and the marketplace will be integral to our strategy to dominate the mind and wallet share in the region.
Ravi Ravulaparthi, CEO and co-founder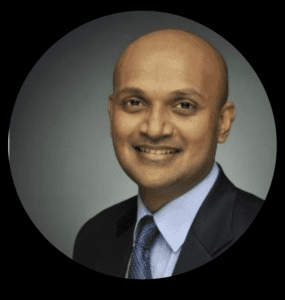 of Qapita, commented:
"There cannot be a better time than this to build an operating system and rails for a marketplace for private securities. We believe that as an experienced leader, Skanda can guide this intersectional team. Moving forward, Qapita will continue to invest in talent and capabilities across SaaS, capital markets, and digital ledger technology."
Jayaraman said he is excited to be building a tech-powered platform to unlock liquidity solutions in a soon-to-be trillion dollar private market.
"I look forward to working alongside the Founders Ravi, Lakshman and Vamsee to build Qapita into a leading platform."
Sponsored