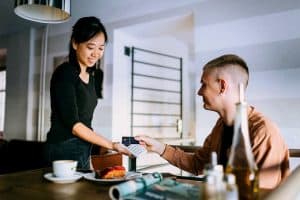 UK's digital banking platform Starling Bank has provided some end-of-year updates.
As we look ahead to 2022, Starling Bank notes that diversity is at "the heart" of their company. They believe that "regardless of who you are, it is your knowledge, skills and experience that matter."
Starling Bank also noted that as a starting point in 2017, they had signed the Women in Finance Charter. This is "a voluntary commitment by HM Treasury and signatory firms to make financial services a more gender-balanced industry," the digital bank explained.
When Starling Bank signed up to the Charter, there were "27% of women in senior roles."
In 2018, they "set a 30% target, which [was] achieved shortly after." But at Starling, the company says they "like to push ourselves further, so [they] increased this goal to 40% by the end of 2021."
Starling Bank revealed that they have "met this target."
CEO Anne Boden said:
"We have met our ambitious target of 40% of women in senior roles by 2021. However, more work is needed on all fronts across the financial sector to deliver the commitments in the Women in Finance Charter. This includes tackling the gender pay gap, paying women fairly and supporting women to flourish and thrive so they can access leadership and technical jobs that are valued and highly paid."
Starling's 2021 gender equality data (as of the end of August 2021)
At Starling women make up:
43% of our total workforce (1601)
39% of our Executive team
39% of our Board
41% of our senior managers*
What does the future look like?
Since Starling's last Charter update, they have "continued to grow and adapt to the changes brought by the pandemic."
Starling now has over 2.5 million customer accounts, "including over 400,000 business customers, both small and medium-size enterprises (SMEs) and sole traders."
Starling Bank reportedly "holds 6% of the SME banking market."
The company further revealed:
"Without our inclusive environment our continued growth wouldn't be possible. Equality is good for business and positively affects all of society. So, as we enter into a new year we will remain committed to continue to play our part not only through tangible actions but also by leading the sector by example."
They added:
*Our internal definition for senior management representation has three components: senior management functions, certified and significant line management responsibility."
Sponsored