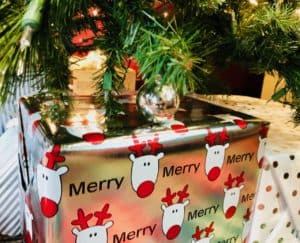 In May 2021, the team at digital assets firm Coinbase (NASDAQ: COIN) had announced the launch of Coinbase Giving.
As explained in a blog post, Coinbase Giving is the operational "embodiment" of their ongoing commitment to Pledge 1%, which is the firm's "promise to dedicate 1% of Coinbase profits, equity, and employee time toward charitable activities that leverage the power of crypto to increase economic freedom in the world."
Coinbase reveals that during the past 7 months, they're quite proud of what they've achieved:
Coinbase Giving is the "largest charitable organization" focused on Crypto (>$500M endowed);
GiveCrypto, established in 2018, has been "brought officially under the umbrella of Coinbase Giving to enable scale and maximize social impact";
Coinbase has "launched 7 programs, supported 410 organizations, deployed ~$2M, and are impacting 2K+ lives";
The company claims they're "only at the beginning of this journey. 2021 has been a test and iteration year — our impact is still modest."
Their focus has been to "support endeavors that align to three broad categories: Increasing education around, and access to, crypto."
They're also committed to "accelerating the development of crypto protocols that underpin the cryptoeconomy." Coinbase intends to foster the next generation of crypto talent, "no matter where they are located."
Here are Key Highlights from 2021:
GiveCrypto is Coinbase's nonprofit that "enables crypto based direct giving to some of the most needy people in the world." In doing so, the firm also "educates them about crypto and give them an alternative to their broken financial systems."
GiveCrypto has been "one of Coinbase Giving's largest investment areas in-house. GiveCrypto is a two-sided market." First, donations are "driven by donors who are inspired to give charitably." Second, from these donations, crypto is "put directly in the hands of people in need through our on-the-ground Ambassador program."
Bringing GiveCrypto directly within Coinbase has "accelerated our ability to integrate donation collection within the consumer experience," the company revealed.
As such, 2021 has been "a critical year of rebuilding and integration."
As the #1 crypto exchange in the US, Coinbase says that it sees this connection "as a huge step forward in enabling public donations using crypto and Coinbase products."
The firm added:
We have taken this chance to revamp our Ambassador program — our system to distribute funds directly into the hands of the most needy. In 2021, we were purely testing our distribution system and only reached 246 recipients. However, with those tests now under our belts, we feel ready to scale distributions dramatically in 2022.
They also mentioned that they are seeing how crypto "possesses unique characteristics that make it suitable as a cross-border donations mechanism."
For instance, it allows donors to "avoid disintermediation by bad actors, who often take a cut at the expense of the recipient."
According to Coinbase, crypto adoption is growing, "particularly in Latin American countries where hyperinflation can be devastating."
Their independently validated randomized control test "shows that direct giving continues to demonstrate high real-life impact, whether in enabling individuals to pay for food, education, or other day-to-day needs."
Developer Grants 2.0 to accelerate the development of crypto protocols.
In August of this year, Coinbase launched the second iteration of their Crypto Community Fund whose goal is to "make the cryptoeconomy safer and easier to access for everyone."
The firm chose 6 developers to "fund across 3 thematic areas: (1) Scalability; (2) Privacy, identity and zero knowledge research; and (3) Protocol security and other foundational infrastructure."
Grant terms are "typically 1-year and we will share progress on their journeys throughout 2022."
Base 11 partnership to "foster the next generation of global and diverse crypto talent."
Earlier this year Coinbase announced their 3-year partnership with Base 11.
As noted by the firm:
"Together, our goal is to develop the next generation of diverse crypto talent. In early October, Base11 hosted the Next Frontier Conference & Expo, which featured a fireside chat with Alesia Haas, CFO at Coinbase and Landon Taylor, Founder & Chairman, Base 11."
As mentioned in the update from Coinbase:
"Accelerating and building infrastructure is more than open source code. There are many barriers to the simple and secure use of crypto and blockchain that are just as much about infrastructure development as having the right protocols. There are also many more applications for blockchain to solve social problems than have yet been envisioned or realized. This is all infrastructure. We can do better to support a flourishing ecosystem."
The firm concluded:
"With 2021 as a foundation-building (half) year, we are looking forward to incorporating what we've learned and to drive the social impact of crypto in 2022."
For more details on this update, check here.

Sponsored