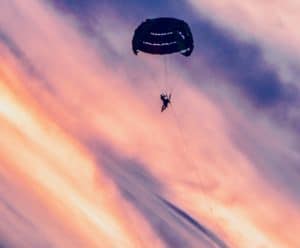 BitMEX, a crypto derivatives exchange that expects to launch a spot market later this year, says it has added 50,000 new users following the launch of the BMEX token on December 21, 2021.
BitMEX is using the airdrop to incentivize new users following a challenging last year. A new executive team at the crypto marketplace is leveraging BMEX to boost customers and has announced a new giveaway phase as it airdrops millions of BMEX over the next few months.
Interested individuals who qualify to participate in the airdrop must complete KYC requirements to participate.
If you refer other individuals you may be eligible for more BMEX tokens. Trading on the exchange also can drive rewards too.
Alexander Höptner, CEO of BitMEX, commented:
"We're proud that over 50,000 new users, plus our active traders, will become the first owners of BMEX on 1 February 2022. Every active trader on BitMEX has opportunities to earn BMEX by signing up, trading, and referring friends. More airdrops and rewards will be announced soon."
BitMEX notes that BMEX will not be withdrawable or tradeable until the BitMEX Spot exchange launches in early Q2 2022.
BitMEX is based in Seychelles.