Last week, Petal, a credit card startup that issues cards in partnership with WebBank, announced a Series D funding round of $140 million led by Tarsadia Investments.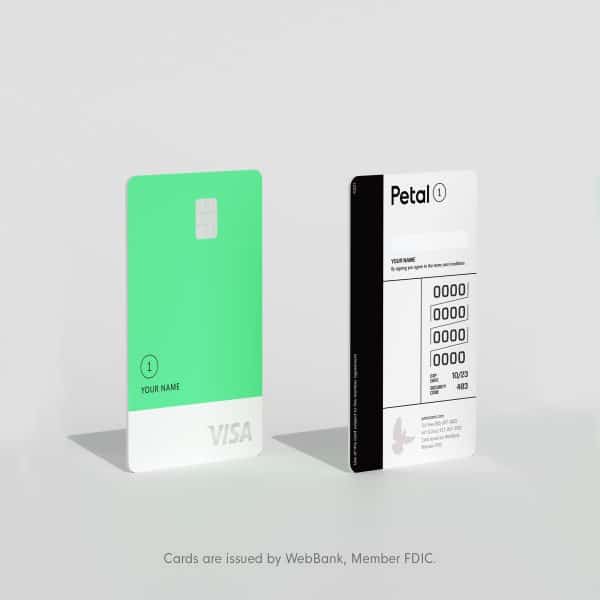 In a blog post, Petal shared that new and existing investors in the round included Valar Ventures, CUNA Mutual, Encore Bank, Volery Capital Partners, Gopher Asset Management, RiverPark Ventures, Afore Capital, and Gaingels, and more.
Petal co-founder and CEO Jason Gross said the funding capped a "truly spectacular year" for his company having just launched its B2B platform Prism Data.
"During a period when consumers faced unprecedented constraints on credit access, we helped to expand access exponentially in 2021. We rebounded from the challenges of the pandemic to grow our user base by over 300% and our monthly revenue by over 400%," stated Gross. "Today, hundreds of thousands of members rely on Petal to access and build credit. Those members have rated us with an industry high Net Promoter Score of 67, demonstrating that our approach to responsible, modern credit resonates strongly."
Petal aims to help people establish their credit, key for younger people or those with "thin files." This is their mission as opposed to driving debt. Petal notes that when you change banks your information does not follow you (they control the data) but this is changing due to technology (think – open banking).

A majority of Petal consumer customers have no or a thin credit history and a good portion have been denied for a credit card in the past. By being approved for a card by Petal, these users can establish a credit trail making it easier to get a loan for a car, house etc.

Gross believes that in the 21st century, "credit scores should reflect accurate, up-to-date, and holistic financial data, and should be available to consumers who have been historically underserved."

He said that while policymakers have struggled to boost access to credit, his company – a private firm- is actually accomplishing this task.

As for Prism Data, Petal will be making its tech stack available to old banks and Fintechs alike. This should make it easier for more people to gain access to credit over the long run.

Sponsored