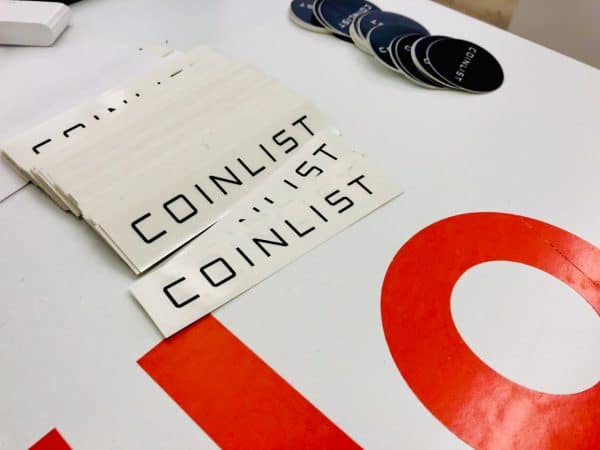 The team at digital asset platform CoinList is introducing their first-ever NFT collection: FiatWorks.
As noted in an update, dated January 5, 2022,  CoinList started with "a small, dedicated base of true crypto believers that supported projects like Filecoin, Stacks, Solana, Algorand, and more."
As mentioned in a blog post, this community of early adopters has "incubated and grown these projects to where they are today." The team further noted that they are "the entrepreneurs, investors, traders, stakers, validators, miners, developers, and evangelists who are advancing blockchain technology through their activity on CoinList."
To honor their "most loyal" community members, CoinList has commissioned the artist and creative technologist Case Simmons who has "created a limited edition collection of 3,000 programmatically generated NFTs titled FiatWorks."
CoinList added that they're working with their friends at Project Galaxy to "deliver the exclusive collection to [their] most loyal customers of 2021."
This is reportedly Case's 4th NFT series, and the team couldn't be more pleased to work cooperatively with him. His work is "held in public collections including the Solomon R. Guggenheim Museum, New York; the Jumex Collection, Mexico City; the Me Collectors Room, Berlin and most recently the Los Angeles County Museum of Art," the update revealed.
The Concept
As noted by CoinList:
"Inspired by Seattle's iconic Gas Works Park, abstract expressionism, and early computer generated art, FiatWorks plays with notions of homage, ruins, currencies, time, and the natural decay and evolution of money — all while nodding to the post-fiat future." ​​​​
The update also mentioned that each work is "composed of around 1,000 layers that Simmons has collected, cut, and arranged in a series of image sets that are then processed through his custom algorithm." The algorithm creates "decentralized, painterly compositions of dense imagery, at once fun and visually explosive," the team at CoinList explained.
Eligibility
The FiatWorks NFT collection will "initially be released to two groups of users" including:
Karma Gurus: Karma Gurus is "a group of 3,000 CoinList users that have accumulated the highest CoinList Karma score from this year's eligible categories." CoinList Karma is a points system that "recognizes and rewards users for contributing to token networks on CoinList through activities like staking, lending, trading, and participating in experimental offerings like the Ethereum Gas Limit Genesis on CoinList." Please note that Karma points "accumulated from participation in CoinList hackathons, validator offerings, and token sales prior to 2021 were not included in the calculation."
CoinList Friends: 222 FiatWorks NFTs will be "allocated for friends, partners, and CoinList supporters without whom none of what we, and the token networks on CoinList, accomplished in 2021 would be possible."
Eligible users can "claim their NFTs as a symbol of their place in the history of crypto, and share this artwork with those who might join our mission to advance blockchain technology," the update noted.

For more details on this update/offers, check here.

Have a crowdfunding offering you'd like to share? Submit an offering for consideration using our Submit a Tip form and we may share it on our site!

Sponsored