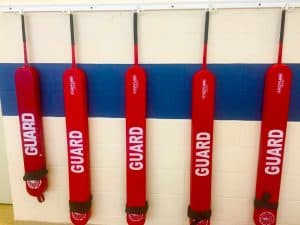 European SME lender October reveals that 2021 was an "intense year" for their platform.
October notes that not only was it their best lending year so far on record, with more initiatives financed than the past 3 years combined, but also "the one of multiple partnerships with important investment actors, a change in governance and a growing active lenders base."
With October's desire or goal to put transparency first, they are beginning the new year with the introduction of a new series of updates about key stats. October has shared some of their most notable numbers for lenders in 2021.
A diversified project offer
Last year, 884 projects were financed by "around 29,000 active lenders for a total amount of €182M, breaking a record compared to previous years," the team at October revealed.
The firm also noted that the COVID-19 outbreak has changed the landscape for SMEs and has "modified our habits making us more keen on using technology."
Since 2020, October has reportedly "increased its range of products" to adapt to fast-evolving  requirements of firms, betting on technology to "change the way of how businesses get financed."
October, which was already distributing State guaranteed loans, "went a step further by developing an Instant Lending process based on banking transactions (called Kea) to serve more companies while giving [their] lenders a chance to diversify their portfolio."
Thanks to this innovation, over 200 entrepreneurial projects were "supported in France and Italy for €4 million, with an average loan of €20,000." The update further revealed that these projects analyzed by Kea were "financed exclusively by [their] retail lender community, a great achievement that we intend to continue in 2022."
Lending preferences across countries
October has "always had a European heart," the firm wrote in their extensive update. Lenders from everywhere can "support the growth of European SMEs on the platform." Of course, countries where October is active (France, Spain, Italy and The Netherlands) "represented the majority of the community (90% of active lenders)."
In 2021, nearly 550,000 individual loans "were made on the platform, with a current average loan of €60 (even though we can see a strong gap for International lenders who invest on average €83 per project)."
This represents "a total amount of €21M injected in the European real economy by October retail lenders in 2021." They especially loved to "support one particular project this year: Sandaya." The project was "funded by a record of 5,671 lenders for a total of €459,000."
This year has shown us once again that lenders are "looking for safety" in their investments. On average, they invested "around 60% more on credit scores A+ than they did on C-, which reflects a higher appetite for safer projects."
Another indication that lenders are looking for safe investments "is their preference for longer loans, which could sound counter-intuitive." In 2021, the platform "mostly had projects with a duration of 0-24 months," the team at October revealed. But the highest amount lent was in projects "between 49 and 60+ months, that usually corresponded to projects with high credit scores."
Nevertheless, lenders seem to "modify their behavior if the interest rate goes to the extremes, especially if it is [more than] 8%."
The team at October added:
"While we were analyzing the investment habits of our lenders we also saw that lenders tend to have a home bias. This means that lenders prefer to invest in projects of their own country. The more this preference exists, the stronger the home bias is. While the country [with the least] home bias… is Spain with only 4% more invested in their home projects, the Netherlands is the one home biasing the most by investing about 22% more to Dutch projects."
Even though lenders might have their preferences, "a key element to keep in mind is diversification: spreading your investment over many projects with different characteristics is the best way to ensure a steady portfolio."
In 2021, October "welcomed 5.200 new active lenders, who lent at least to one project, driven mainly by France and the Netherlands."
The company also shared:
"During this year, lenders started 23,000 conversations and were answered by the Lenders team with a satisfaction rate of 85%. This team welcomed new faces: Federica became the customer success manager in Italy, Rachel answers all your questions if you are a Dutch lender and Fanny gives support to all French-speaking lenders. The main objective of the Lenders team is to support the lenders to give them the best experience on the platform."
As noted by October:
"Most of the conversations with our Lenders were about the verification of the account (16% of the conversations), bugs that you may have on the platform or with our providers (18%), the change of personal information (22%) or the defaults you may have in your portfolio to a lower extent (5%)."
For more details on this update, check here.

Sponsored