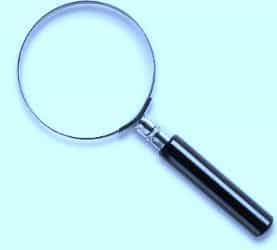 Paul Grewal, Chief Legal Officer at digital assets firm Coinbase (NASDAQ: COIN), has shared an update titled, Proof of Alignment, which explains what the company has done to align themselves with their clients and what they're planning to do next.
As noted by Grewal, Coinbase is committed to offering what they consider to be "a fair, transparent and equal experience" across their extensive suite of trading products.
Coinbase's management also mentioned that they take a number of steps to ensure this, including:
"We do not coordinate asset listing decisions with anyone not directly involved with our review and listing process. This includes members of our management team that do not sit on our asset listing committee (the majority of Coinbase's leadership team does not sit on our listing committee), our Board of Directors, venture capitalists, or outside investors."
Coinbase Ventures claims that they have "never sold tokens from investments that it has made, and is staffed by a separate team with no influence over which assets may be supported on Coinbase platforms."
They further clarified that they have "no control over, or proprietary information about, the plans of early digital asset backers, including their buying or selling activities for assets [they] list."
They are continually looking into additional mechanisms to "align themselves even further with their customers, starting with enabling users to track Coinbase's own portfolio of digital assets for informational purposes."
The update also mentioned:
"Coinbase's goal is to provide a fair and efficient marketplace. As mentioned during our launch of Asset Hub, our goal is to list every compliant asset possible. In our ideal world, Coinbase would simply list every asset that met the requisite legal and cybersecurity standards, while giving our customers as much information as possible to make educated investment decisions."
Being listed on their exchange would "not be considered an endorsement; it would simply be an indication that the asset had met their listing standards," the company clarified.
The team at Coinbase further noted that the issue is that "because an asset listing can be time consuming both from a technical and legal perspective, it is still scarce; because it is scarce, it is considered valuable; because it is valuable, it is considered by some to be an endorsement."
They explained that this is "similar to the dynamic that ensued around Twitter verification, where what was initially simply an anti-impersonation measure inadvertently became a status symbol."
Coinbase continued:
"As part of our commitment to transparency, we want to shed further light on how our current listing process works, as well as sharing additional information on the steps we take to ensure that our listing and ventures teams are kept completely independent, and, finally, offer some insight into how we think about the crypto assets we share on our corporate balance sheet."
Asset Listing

Coinbase claims that it "makes listing decisions through a formal process run by a special committee called the Digital Asset Listing Group, which follows regular procedures, which are documented in formal policies, and which applicable regulators must review and approve."

The Digital Asset Listing Group "votes on what assets can be listed, informed by a rigorous vetting/review process that evaluates assets for compliance, legal, and information security concerns."

The voting group does "not include Coinbase CEO Brian Armstrong or other Coinbase Global Board members," the company noted.

The vote is "not impacted by whether Coinbase Ventures or our investors have a stake in the asset, and Coinbase Ventures is transparent in disclosing our interests in projects," the company claims.

They added that Coinbase has "a conflict of interest policy that prevents board members or Coinbase employees from being involved in a listing decision where they have a financial interest."

The majority of assets that the Digital Asset Listing Group reviews are "submitted directly by asset issuers through our Asset Hub portal."

This process is reportedly "strict, and the majority of assets submitted for evaluation are rejected."

Employee Trading

Coinbase further claims that it "restricts all employees from trading the tokens it is considering for listing to make sure no one at Coinbase is front running assets, even if they don't work on our asset listings team."

For more on this update from Coinbase, check here.

Sponsored