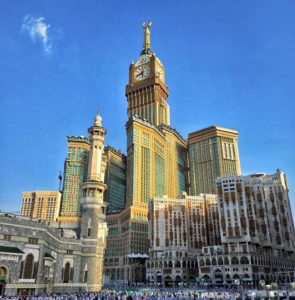 Sequoia Capital has reportedly made its first investment in the Gulf / MENA region by leading an investment round for Lean Technologies, a Saudi Arabia-based Fintech company whose founders include the son of the kingdom's former oil minister, Khalid Al-Falih.
Lean Technologies, which allows firms to access banking data and conduct payments, has secured $33 million in capital, the announcement revealed.
In addition to Sequoia Capital India, existing investors and newcomers including General Electric Co.'s former chief Jeff Immelt took part in the Series A funding round.
Established in 2019, Lean Technologies' management noted that they have onboarded major clients and have business offices in Riyadh, Abu Dhabi, Dubai, Cairo and London. The company also mentioned that they plan to use the funds raised to expand their professional team and branch out into other areas in the region.
Sequoia Capital said that it is strengthening its presence in the Middle East after backing firms operating in Turkey and Egypt. The US-based VC company is notably among the international investors interested in capitalizing on the rise of Fintech platforms and digital commerce in the region as local economies begin to recover from the COVID-19 outbreak.
The Saudi firm is taking advantage of what it sees as an open-banking transformation occurring in the MENA region. Businesses reportedly use its platform to link up with their clients' bank accounts and perform instant transactions.
Open Banking startups have also attracted prominent investors such as Tiger Global Management, which had led an investment round for Tarabut Gateway as the Fintech company aims to further expand operations into Saudi Arabia.
The founders at Lean Technologies reportedly include CEO Hisham Al-Falih, whose father was once among the most prominent individuals in the international oil sector and is currently Saudi Arabia's minister of investment.
Hisham Al-Falih launched Lean Technologies along with assistance from Ashu Gupta and Aditya Sarkar.